Happy Monday! How was your weekend? Anything interesting happened?
Mine was filled with events. More unfortunate than fortunate.
For one, I'm limping ( night time, misplaced toys…..yada yada yada…smashed toe ).
Two, my little man ( yes, the sweet little guy who I talked about here ) took advantage of me trying to multitask and took off diaperless. By chance he went straight to my computer and proceeded  to potty train on the tower which happens to sit at target height. Ready, aim,….. fried. Now, I like some things nice and fried. But my computer is NOT one of them! Really?? My child peed on my computer and fried it! Seriously? I understand dogs eating homework but this?
  So, computerless me, is using a old old old one ( we are talking decades here, people ) for editing my photos, writing posts and my tablet for checking e-mails and social media. Yay!
 But I managed to comfort myself with a slice of this cake. Check this: dark chocolate marble pumpkin loaf cake. WITH the best cocoa glaze ever! This cake is so easy to make and looks pretty too. Who doesn't like a dark chocolate marble in their cake? The pumpkin and pumpkin spice flavor comes through and together they please your taste buds with delight. Now about the glaze. I love this glaze! It's so simple and has a very rich cocoa flavor. It is not too sweet. Just enough. It's all about the cocoa, which seems to be my trend lately. Are you complaining?
 I know what you are thinking. It's Monday. Where is the brownie post? This month I joined Roxana's Chocolate Party and today is our reveal day for the month of October.
All of the participants used two of the same ingredients: pumpkin and chocolate. I mean, hello! It's finally pumpkin season and where's chocolate – there's me! Would you join me?
And this cake?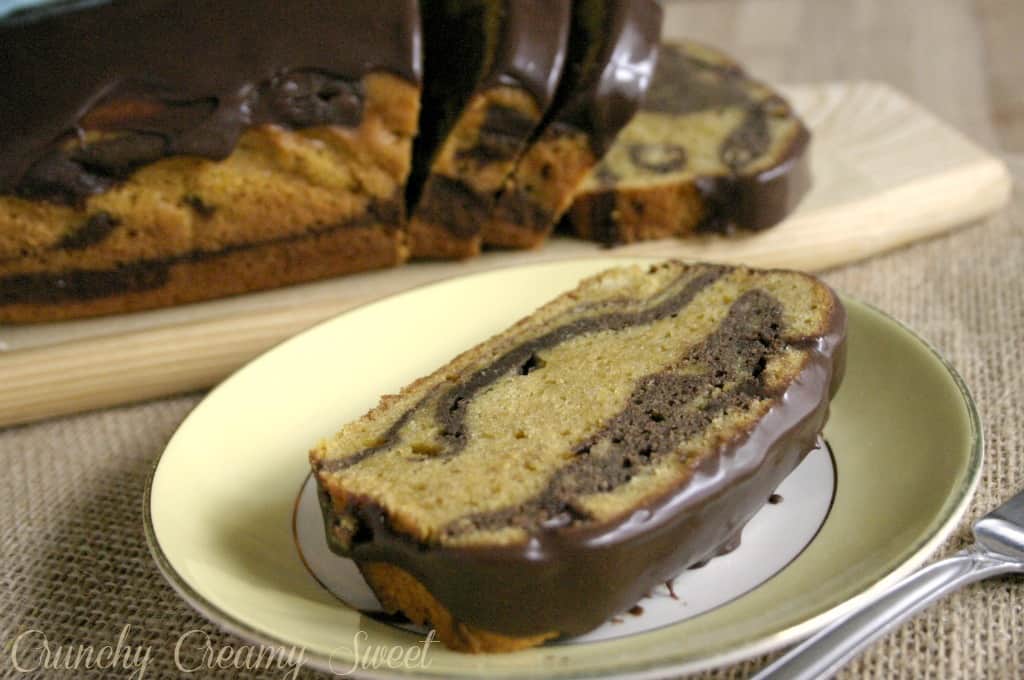 To learn more about joining the Chocolate Party group, click here.
I invite you to visit my fellow bloggers who are also attending this fabulous party.
xoxo,
Anna