One Pot Turkey Tetrazzini Recipe – a quick and easy dish with leftover turkey meat, creamy mushroom garlic sauce and noodles. All cooks in one pan!
Pasta dishes made in one pot are so convenient. You may also like my One Pan Lasagna or the One Pot Chicken Ratatouille.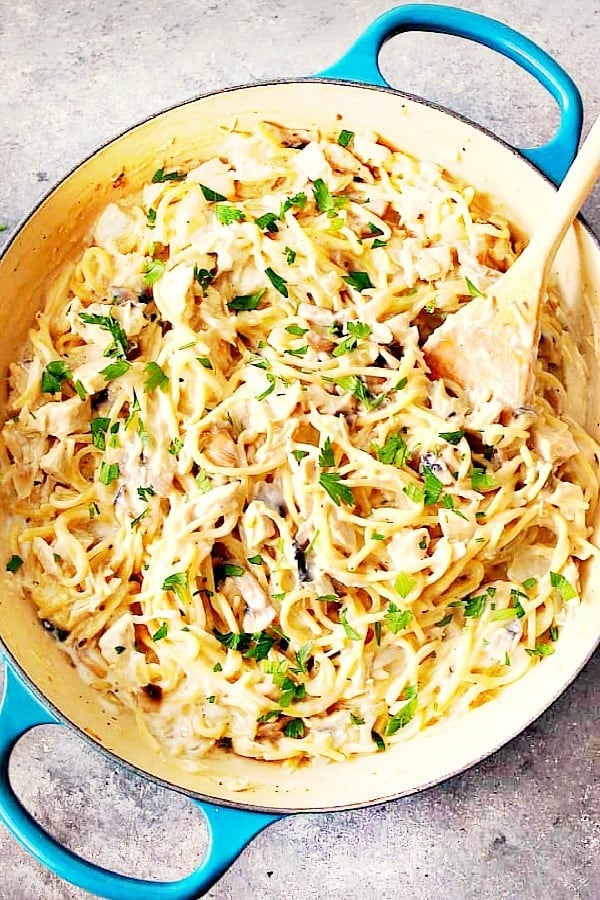 One of the best ways to make dinner after the holidays is to go for a one-pan dish. Better yet, if you can use leftovers from the holiday feast. Bonus points, if it won't leave you with a stack of dishes to clean. My One Pot Turkey Tetrazzini is just that! It's quick, easy, delicious, creamy and made without canned cream of soup. Start by cooking the turkey or turkey breast in the Instant Pot or oven, use what you need for the holiday dinner, then remove any remaining meat from the bones and use to make this delicious tetrazzini in just one pot!