15-Minute Creamy Tuscan Shrimp – fast and easy shrimp in a creamy sauce made with sun-dried tomatoes, garlic and spinach. This dinner is perfect for busy weeknights!
Shrimp dishes are one of the fastest and easiest seafood dinners you can make, like my Garlic Butter Mushroom Shrimp Pasta and the 10-Minute Teriyaki Shrimp.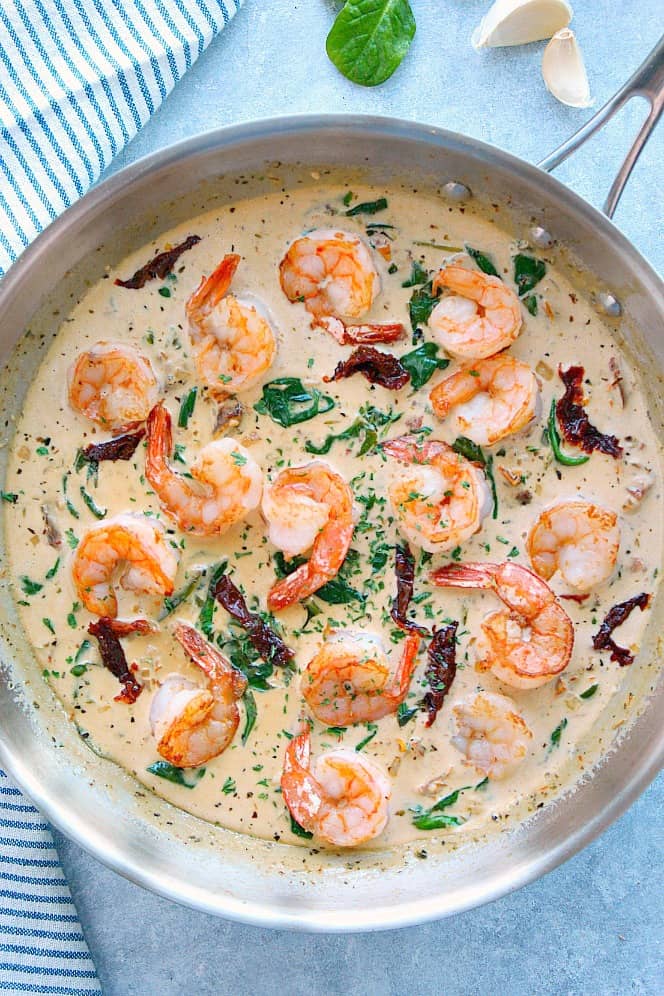 CREAMY TUSCAN SHRIMP
Seafood dinners are not only delicious but the fastest to make. Shrimp cooks in just a few minutes, turn pretty pink and flavorful. Pair it with a creamy Tuscan sauce and serve over pasta for a satisfying meal with a lot of flavor. Sun-dried tomatoes, spinach and garlic create one delicious sauce that is perfect with shrimp or chicken.