These 21 Pantry Recipes using basic ingredients and shelf-stable products will help you create a meal plan for three weeks. Make the best pizza dough, easy casseroles and takeout dinners right in your kitchen with my easy to follow recipes and tips!
Many of these recipes make for great leftovers that can be used for lunch the next day, like my Chicken Fried Rice or the Sheet Pan Sausage and Veggies.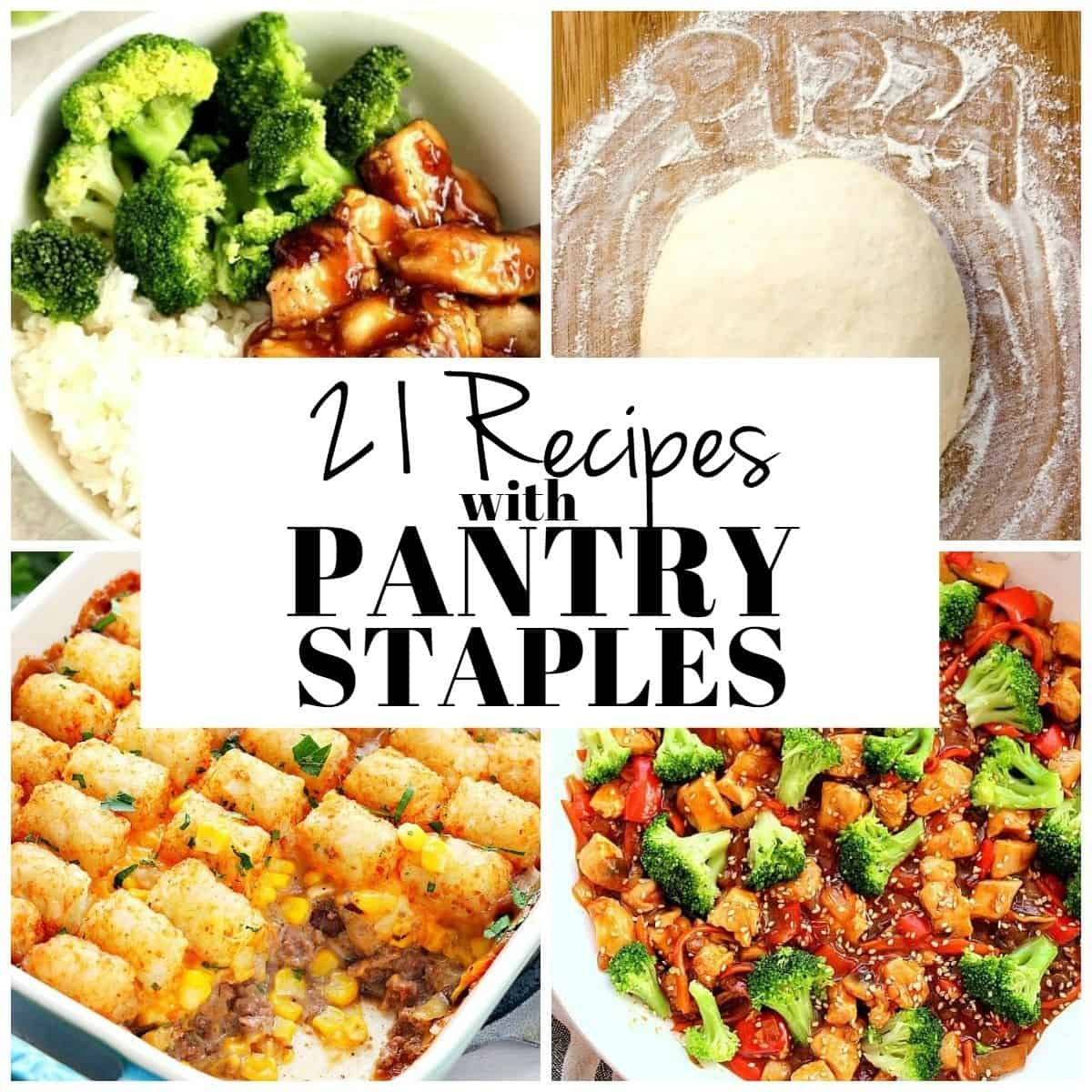 Cooking at home can be easy and stress-free if you plan ahead and have a pantry stocked with even the simplest staples. I highly recommend cooking a large batch of beans, chicken, ground meat, rice, portioning them into freezer-bags and freezing. Thaw it in the fridge or on the counter and use. You can use fresh veggies or frozen veggie mixes for many of these recipes. If you don't have teriyaki sauce or Alfredo sauce, make a simple homemade version with pantry staples. Skip the pizza place and make the best pizza dough. Let everyone in the family choose their toppings!