Shawarma Roasted Cauliflower Recipe – delicious cauliflower tossed in shawarma seasoning and roasted to perfection.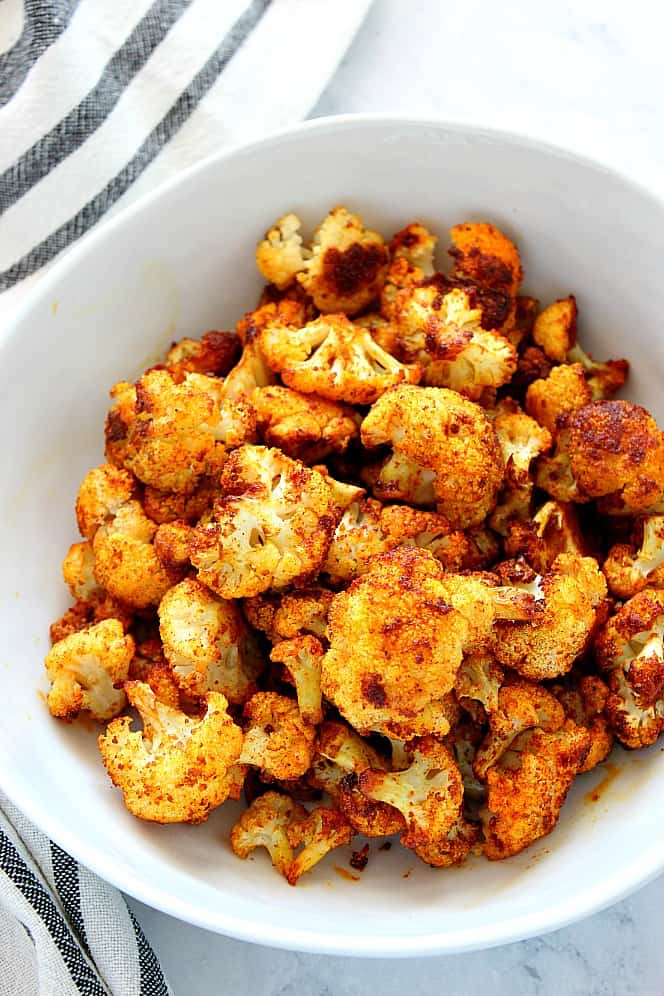 Raise your hand if you love roasted vegetables! I know I do. It's my favorite way to cook them. Hence the vast amount of recipes for roasted veggies on my blog. The only way, in my book, to enjoy the flavors and textures of vegetables is to drizzle them with olive oil, toss with spices of choice and roast in the oven.
SHAWARMA ROASTED CAULIFLOWER
This Shawarma Roasted Cauliflower is going to turn you into a cauliflower fan. Big time! It's so delicious! Besides, you can use it in rice or quinoa bowls, on tacos or flatbread or simply as a side dish.