Strawberry Pineapple Smoothie Bowl – fresh and delicious breakfast idea! Freeze fruit ahead of time for a perfectly thick and refreshing smoothie bowl.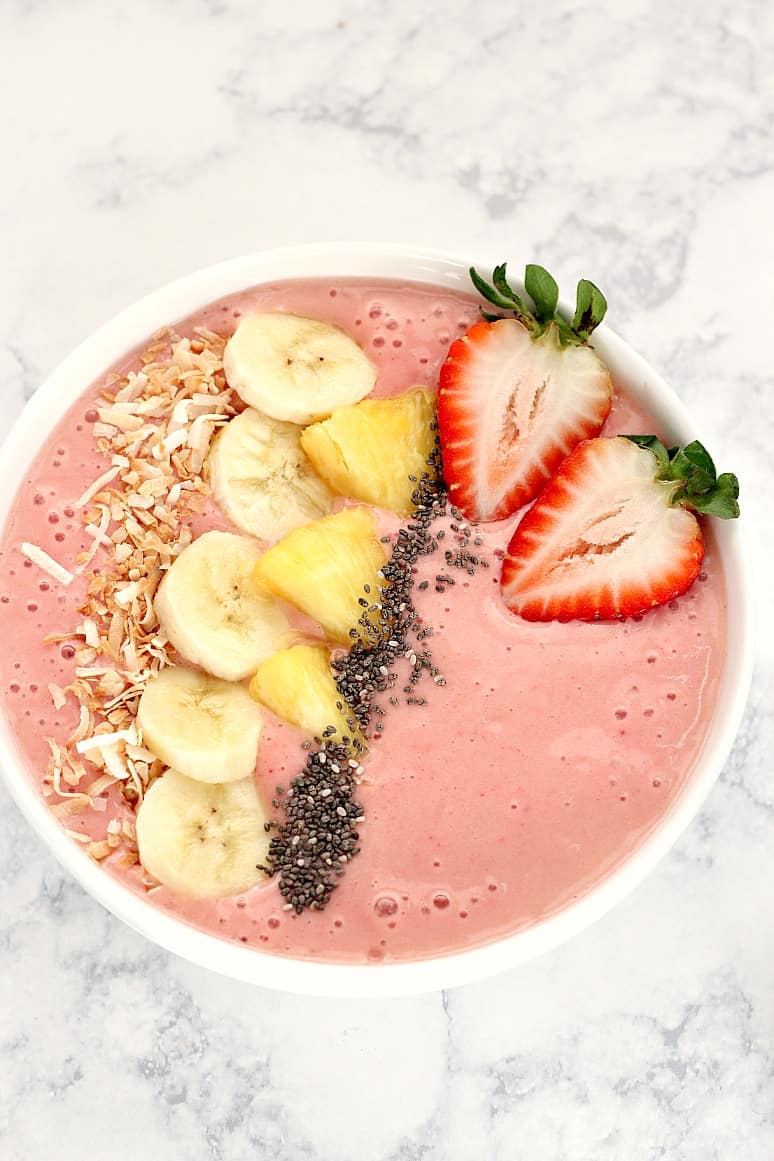 Move over cereal, I am jumping on the smoothie bowl train! This idea is perfect for warm and sunny Summer mornings, when you are craving a delicious breakfast but need it quick. Freeze your favorite fruit combinations in ziploc bags and blend with any kind of milk for a perfectly thick smoothie bowl. Top with slices of fresh fruit, chopped nuts, toasted coconut, chia seeds and enjoy!
My favorite combo of late: pineapple and strawberries! I also add a banana for the texture. Use any milk you like, regular whole milk, 2%, almond or soy. There is no ice needed if you freeze the fruit ahead of time.