How to easily make homemade Marinated Roasted Peppers and use on salads, sandwiches or turn into pasta sauces. 
Use these peppers to make my Roasted Red Pepper Hummus for a quick and healthy appetizer dip.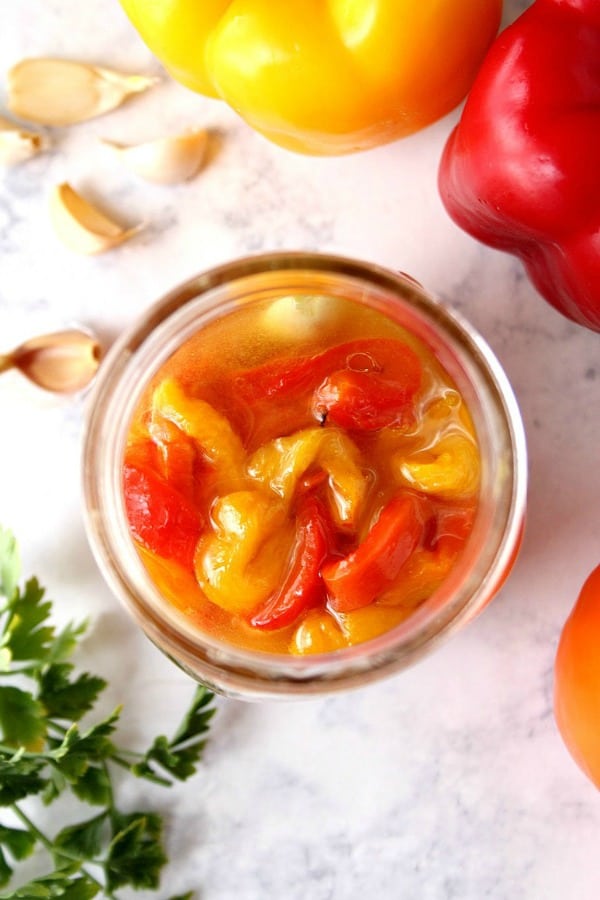 Roasted peppers are incredibly easy to make at home. You can have a jar ready to enjoy on salads, sandwiches or blend into pasta sauces. Perfect DIY project when you can buy a bunch of peppers on sale or if you grow them in your garden. Quickly char bell peppers on your grill or under the broiler, place in a paper bag to steam, peel and chop and place in a jar with a simple marinade. After an overnight chill in the fridge, you have a jar full of peppers to enjoy!
I always enjoy making things I normally buy in the store. It's fun and satisfying and nice to know you can whip it up easily. And this recipe is incredibly easy!