This quick Ramen Stir Fry is a super affordable dinner or lunch idea that comes together in 15 minutes! All you need is ramen noodles, vegetables and stir fry sauce.
Stir fry is one of the easiest dishes you can make. Some of our favorites include my Teriyaki Chicken Stir Fry or the colorful Shrimp Stir Fry.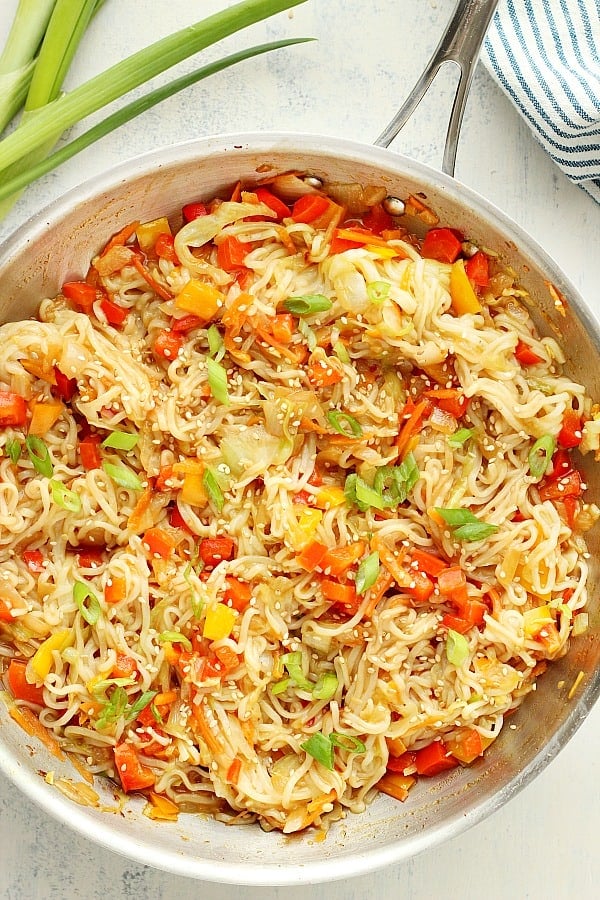 Did you know you can turn a package of Ramen noodles into a flavorful stir fry? It is very versatile and it takes only 15 minutes to make! Use any veggies you have and keep it vegetarian, or add chicken, shrimp or beef and make it more filling.