Cinnamon Roll Pretzels – cinnamon sugar coated pretzels baked and drizzled with white chocolate. Comes together in under 20 minutes!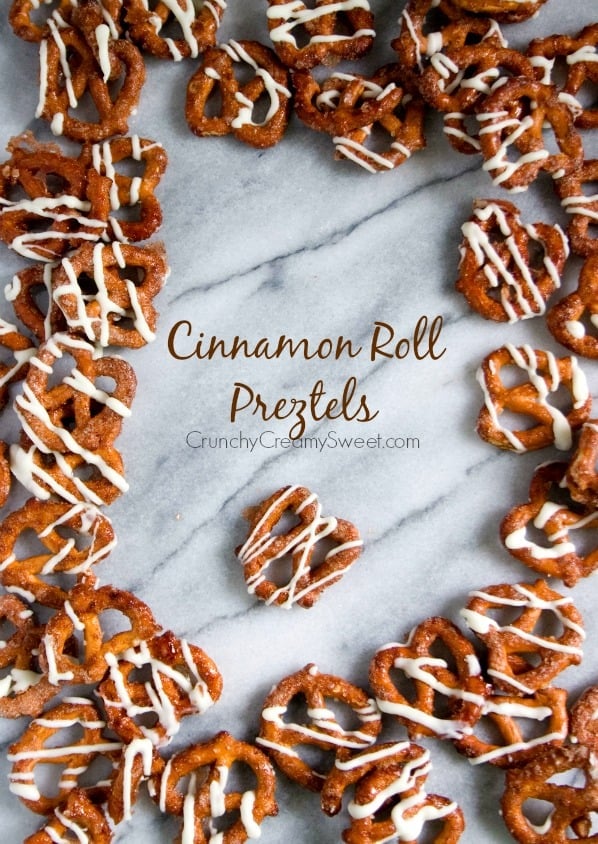 This snack. OMG. I am obsessed! And I am about to spread the obsession! Because you have to make it like yesterday. No other way to go about it.
#feelingbossy
I am a huge fan of cinnamon rolls. See these, these and this cake! There is just something comforting about the sweet cinnamon and creamy topping that makes you weak in the knees. Best weekend breakfast treat.