Pesto Pasta Salad – delicious vegetarian pasta salad recipe with pesto, bow tie pasta, spinach and lemon. Perfect to pack into a jar for a picnic!
Serve this delicious pasta salad with our Easy Grilled Chicken or 2-Ingredient Flatbread.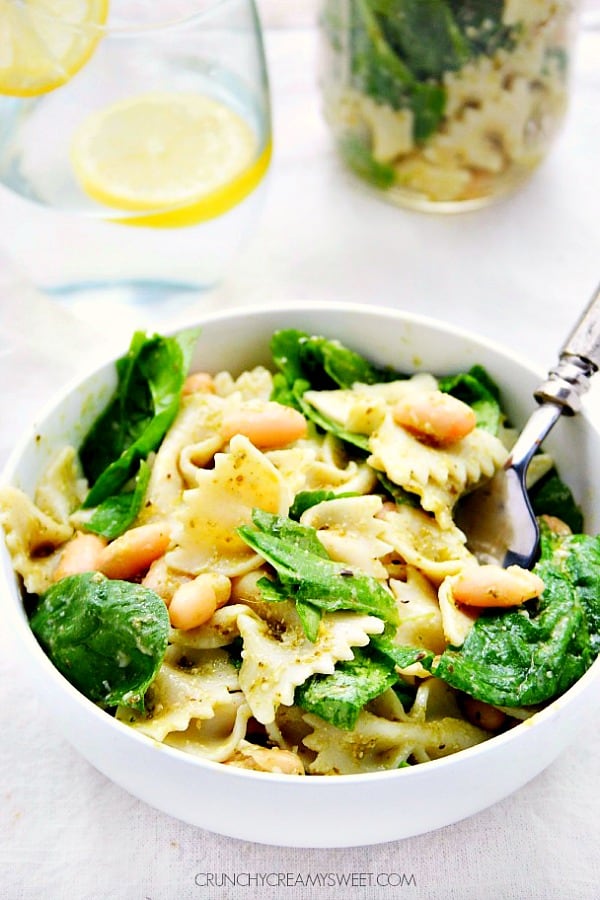 I am so excited to share this recipe for a pasta salad with you today, as it has been my favorite lunch lately! The flavors are so fresh and delicious – so good on hot summer days. This pasta salad is perfect for summer! It's easy to make (you can make it ahead of time and keep in the fridge) AND absolutely delicious and full of fresh flavors. Pesto, bow tie pasta, spinach, cannellini beans, lemon zest and Parmesan are all you need to stir up this salad. At our house, it replaces the hot and steaming mac and cheese during summer.