Make delicious Roasted Garlic Aioli with this easy method and just 4 ingredients. This creamy and delicious mixture can be used as a dip, sauce or spread!
I made Air Fryer Roasted Garlic to use in this recipe and served the sauce with Lemon Garlic Tuna Cakes. It complemented them perfectly!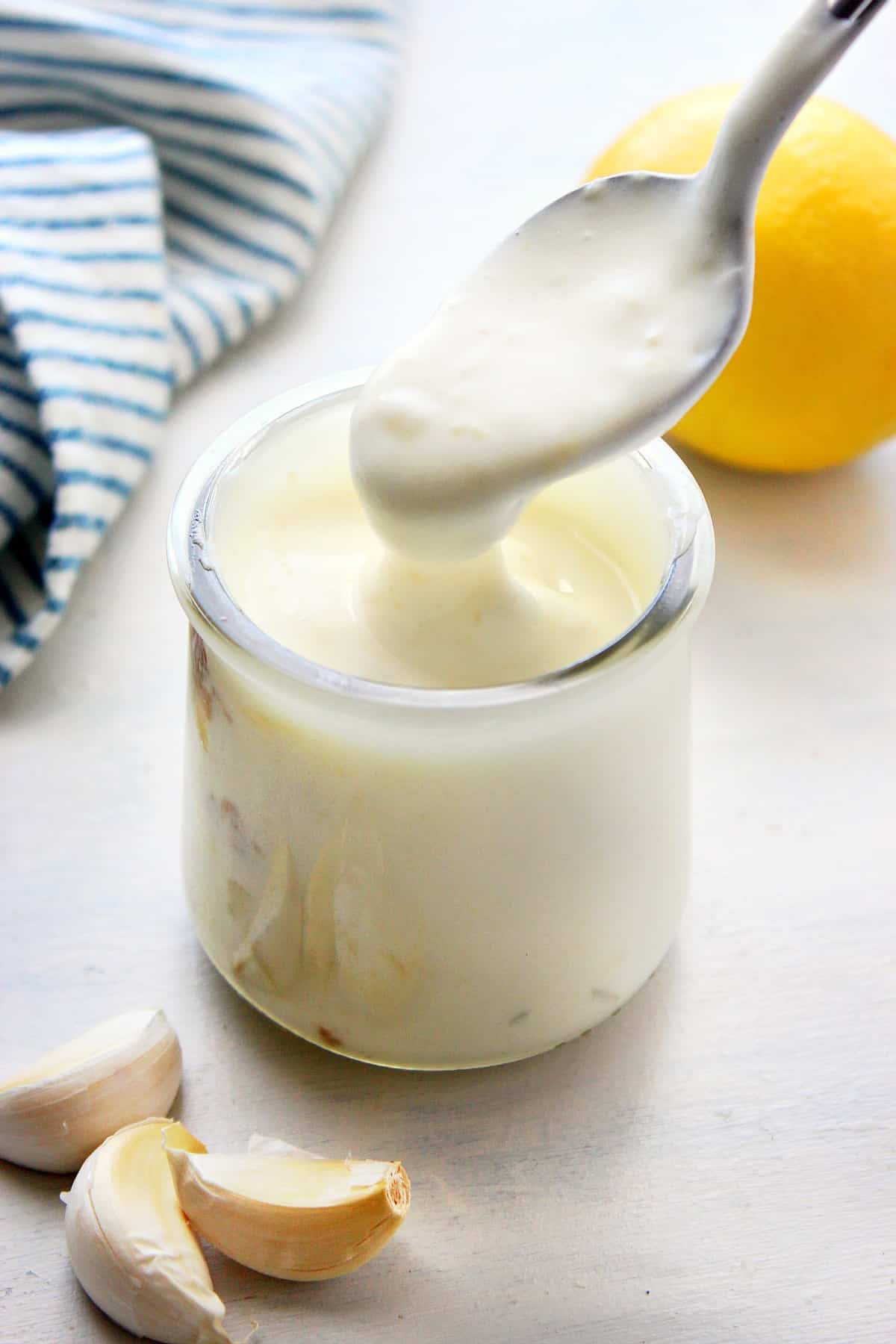 Even though the name of this recipe sounds fancy, it could not be easier to make. Essentially, it's garlic mayo. But what a delicious combination! You can use is it as a dip, spread or sauce. While classic aioli is made with egg yolk, oil, garlic and lemon juice, this recipe calls for ready mayo. You can use your favorite brand or make it from scratch. Vegan mayo works great too! Roasting the garlic takes it to a new level.