Bakery Style Jumbo Chocolate Chip Muffins – big fluffy muffins filled with chocolate chips. Make bakery style treats right in your own kitchen!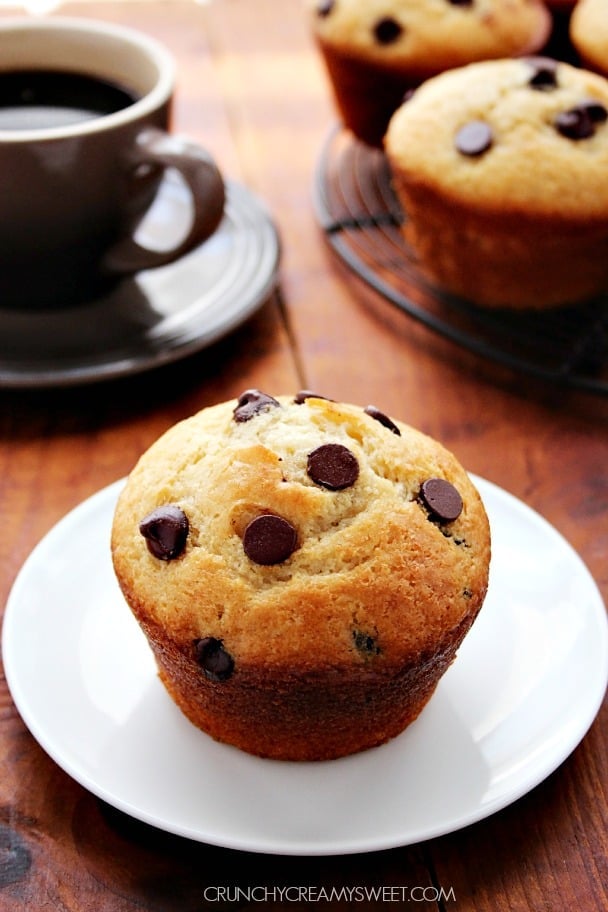 I stopped buying coffee in a shop long time ago, when I learned how to make the perfect cup with a perfectly frothed milk right in my kitchen and then enjoy a huge mug of it with my Hubby in the morning. Next thing was to make a bakery style treat that I can bake in my own oven the night before or on a lazy Sunday morning. Like these Blueberry Cream Cheese Turnovers, or these Glazed Lemon Muffins.
But these Jumbo Chocolate Chip Muffins win it all. They are the real deal, people!
[Read more…] about Bakery Style Jumbo Chocolate Chip Muffins