Easy Hummus without Tahini – simple recipe for hummus made with just a few ingredients and no tahini. So much better than the store-bought stuff.
If you are a fan of hummus like me, you will also love the Roasted Red Pepper Hummus. It's healthy and homemade, like my Mashed Cauliflower that can be used as a dip too!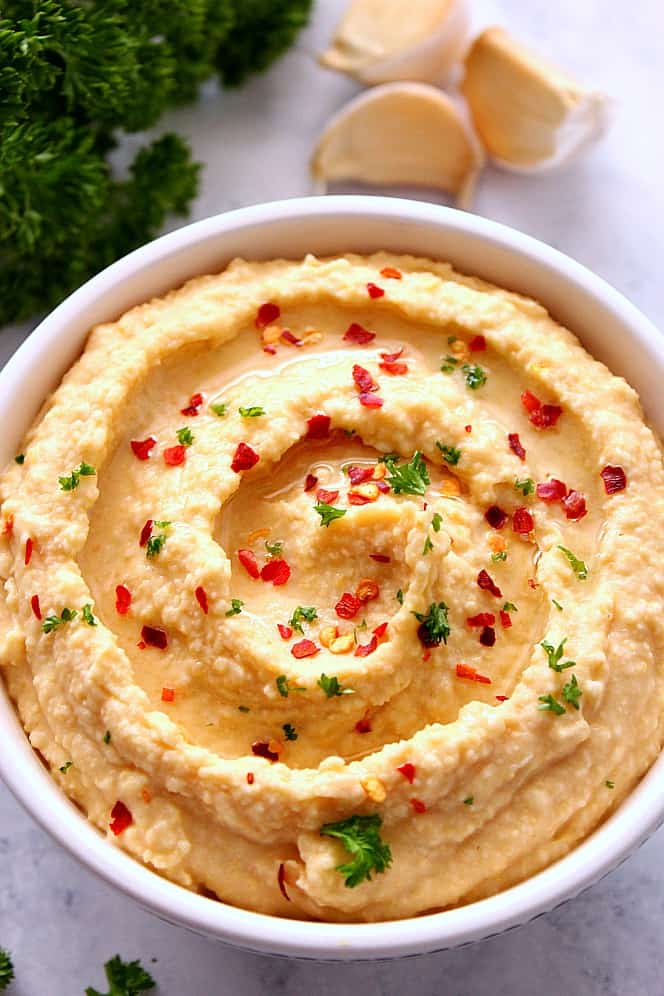 Homemade Hummus is one of the easiest dips you can make at home. All you need is a can of chickpeas or garbanzo beans, lemon juice and olive or grapeseed oil. Classic hummus includes tahini, which is a sesame seed paste or sauce. Since it can be quite difficult to find and expensive, it is not at all required to make a delicious hummus in minutes.
You can easily make flavored hummus by adding roasted red peppers (so delicious!!), avocado (swoon!) or stir in veggies and spices to make custom blend. This Easy Hummus without Tahini is so simple and quick to make, you can forget the store-bought stuff.