Homemade Hot Chocolate Mix recipe – a handful of ingredients mixed in a blender make this homemade hot chocolate mix irresistible! Our whole family loves it! 
Use it to make my Peanut Butter Hot Chocolate for a real treat!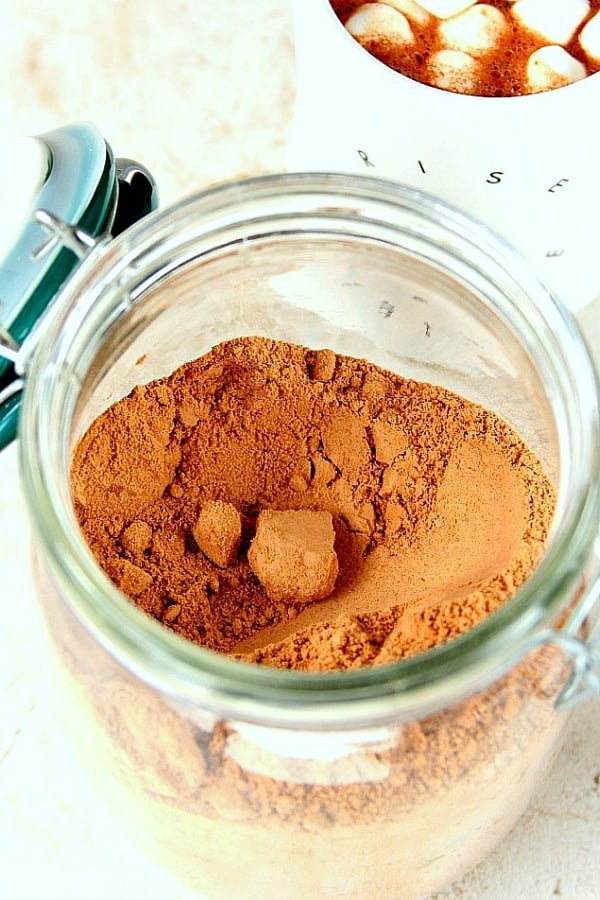 HOMEMADE HOT CHOCOLATE MIX
Forget the store-bought packets and make this quick and easy hot chocolate mix right in your kitchen! The homemade mix is so much better and quite fun to make. After the success of my Homemade Pumpkin Spice Coffee Creamer, I wanted to make a hot cocoa mix for the whole family. All you need to make this sweet mix is milk powder or coffee creamer, powdered sugar, chocolate chips, cocoa and salt. Store it in a tall jar and use when the craving for a hot mug of cocoa strikes.