Chocolate Ganache Cake – one layer chocolate cake, covered with ganache and sugar hearts. Perfect for celebrating Valentine's Day!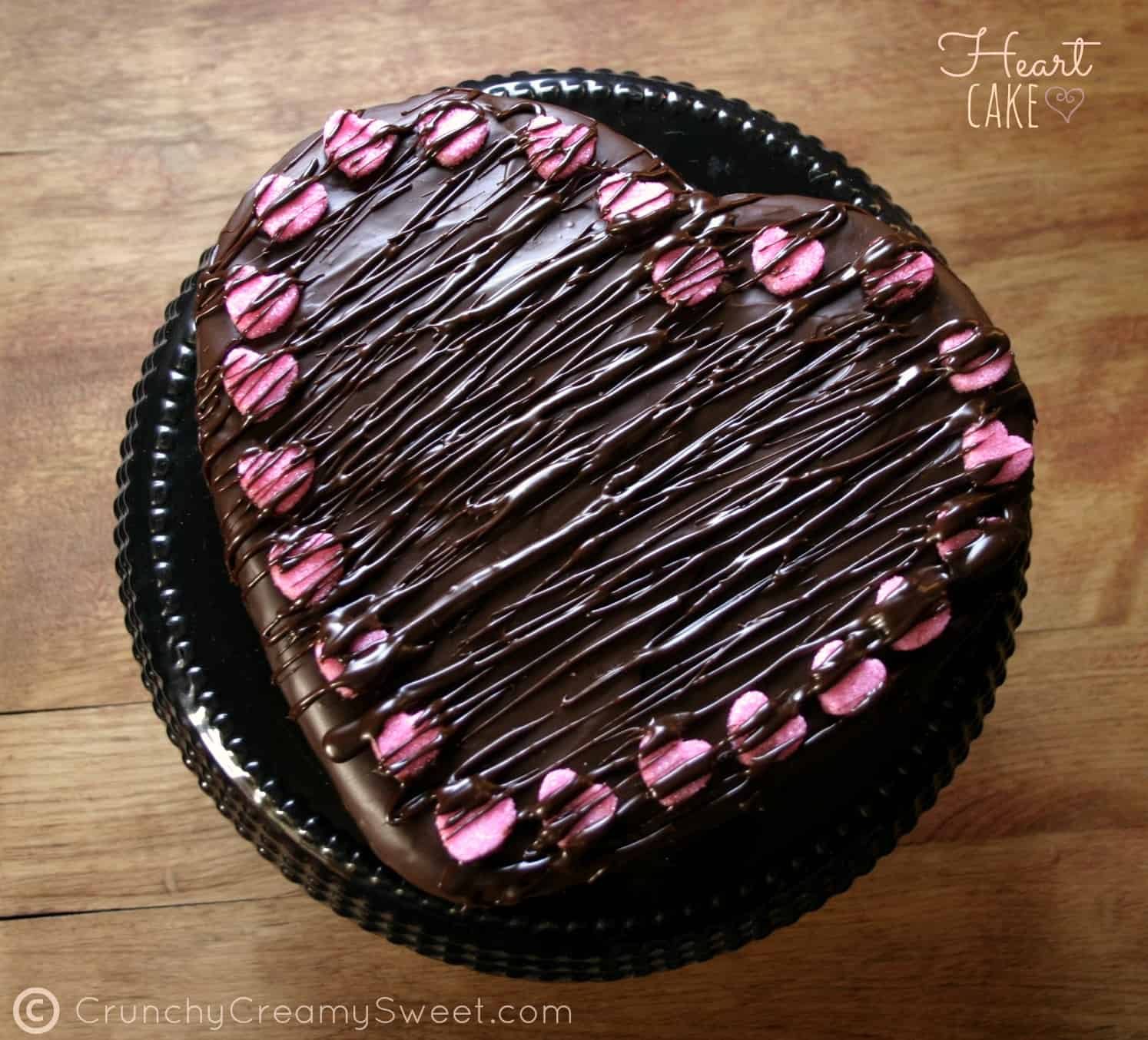 CHOCOLATE GANACHE CAKE
This cake requires one bowl. It's one layer, easy to decorate and absolutely delicious. I used this heart cake pan. If you don't have a heart pan, don't worry. You can make it in an 8″ round pan and it will still come out looking gorgeous. I hope you are on board with the ganache. It's ridiculously easy to make and so much better than frosting. Try it once, and you will want to make it over and over. I also used my sugar hearts as an additional decoration here, but you can use raspberries or strawberries or simply skip this step. It's all up to you. Just have fun! That's what this is all about!