Butternut Squash Alfredo Sauce Recipe – garlic and Parmesan Alfredo pasta sauce made from butternut squash. No cream and gluten free, this 4-ingredient healthy version is perfect for pasta lovers!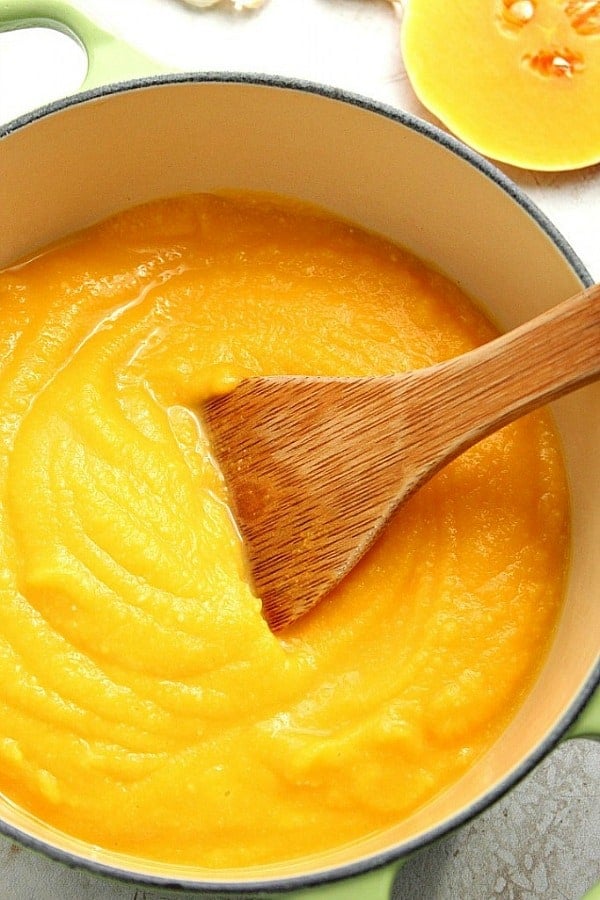 BUTTERNUT SQUASH ALFREDO SAUCE
Remember that time, when my pasta-loving self was blown away to learn that you can make a creamy Roasted Garlic Cauliflower Alfredo sauce from a vegetable? Well, guess what! I did it again!
I made a creamy, buttery (pun intended!) Alfredo pasta sauce with butternut squash, garlic and Parmesan. It's smooth, delicious and the color just screams fall to me. This bright orange veggie pasta sauce is perfect for pasta lovers who are looking for healthier ways to enjoy their favorite food. In other words: you HAVE to try it!!