Chewy Peanut Butter Chocolate Chip Granola Bars – another fantastic version of our favorite no-bake granola bars! Because everybody loves peanut butter and chocolate combo!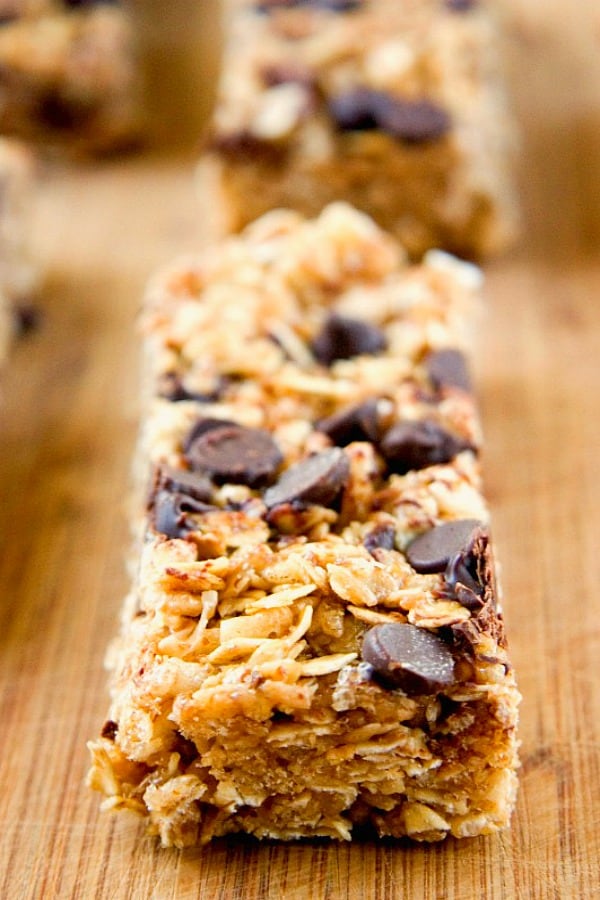 One of the sweet sides of having this blog is connecting with people. I connect with my readers and other bloggers on a daily basis. You leave comments, ask questions and also leave suggestions or your own ideas for versions of the recipes. That's how this recipe started. Last year, I shared my favorite recipe for Chewy No-Bake Granola Bars. I still make them at least once a month because we love them! And so do many of you! You left comments and raved about them and that makes me so happy! It always makes my day to hear that someone made one of my recipes and loved it!
I've made this peanut butter version of the granola bars few times since a conversation with one of my readers (hi @wmakini!!) on the original post. I am so glad I did! Now we have two version of a super simple granola bar recipe! Variety never hurts,  especially when it comes to great recipes that everyone can enjoy!
[Read more…] about Chewy Peanut Butter Chocolate Chip Granola Bars