Garlic Butter Mushroom Pork Chops Recipe – tender and juicy chops seared and simmered in garlicky butter and mushrooms. Quick dinner with a ton of flavor!
These pork chops are super quick to make and delicious, like my Pork Schnitzel. I like to serve both with my German Potato Salad or Mashed Cauliflower for a low carb dinner.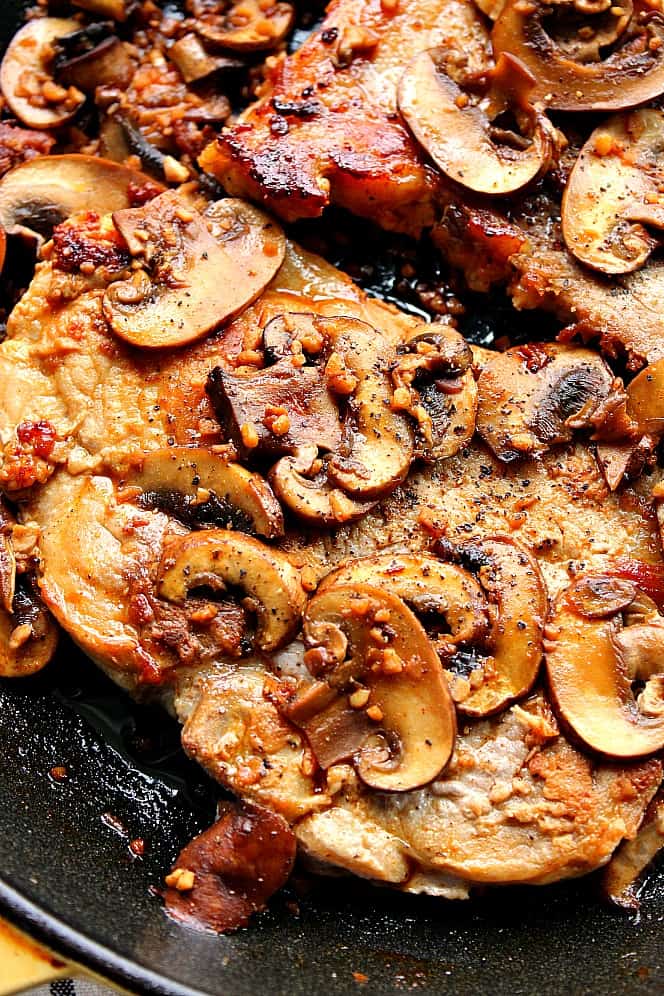 Just one bite of these juicy pork chops with garlicky butter and fragrant sauteed mushrooms will make you feel like you are eating a high-end restaurant meal. In fact, these pork chops are super easy to make and cook really quickly. The garlic mushroom sauce made with butter and just a little bit of water or stock perfectly pairs with pork.
These Garlic Butter Mushroom Pork Chops are perfect even for busy weeknights. They cook quickly and you can make the mushroom topping in just minutes. Serve the chops with roasted potatoes, Brussels sprouts, fried cabbage or broccoli for an easy dinner!