Air Fryer French Fries are a delicious and healthy version of a popular fast food side dish. These fries are crispy yet made with almost no oil.
Serve them with my Air Fryer Chicken Nuggets or Fried Chicken and my homemade Fry Sauce for a family-friendly dinner with fewer calories.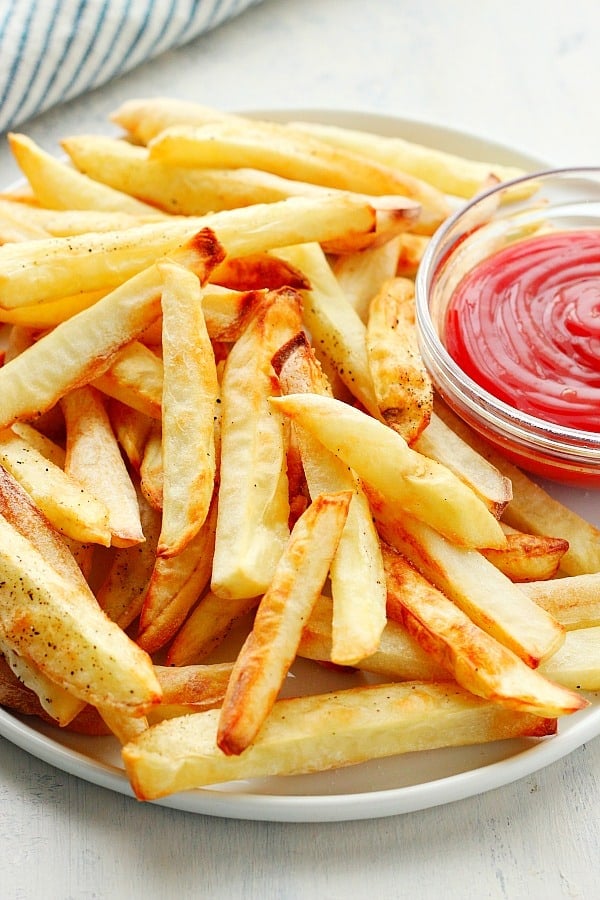 If you ever made homemade French fries, you know how messy deep-frying them can get. Not to mention the amount of oil they absorb. The air fryer lets me make this popular side without the mess and almost no oil. Simply cut the potatoes, spray lightly with olive oil and season with your favorite seasoning. It only takes 20 minutes to cook them! It's so much easier and healthier. Serve them with homemade ketchup or the Big Mac Sauce copycat!