No Bake Energy Bites – quick and easy bites packed with oats, peanut butter, flaxseed, coconut and honey. Great healthy, no-bake snack recipe!
You may also love my Homemade Chewy Granola Bars and the Peanut Butter Overnight Oats.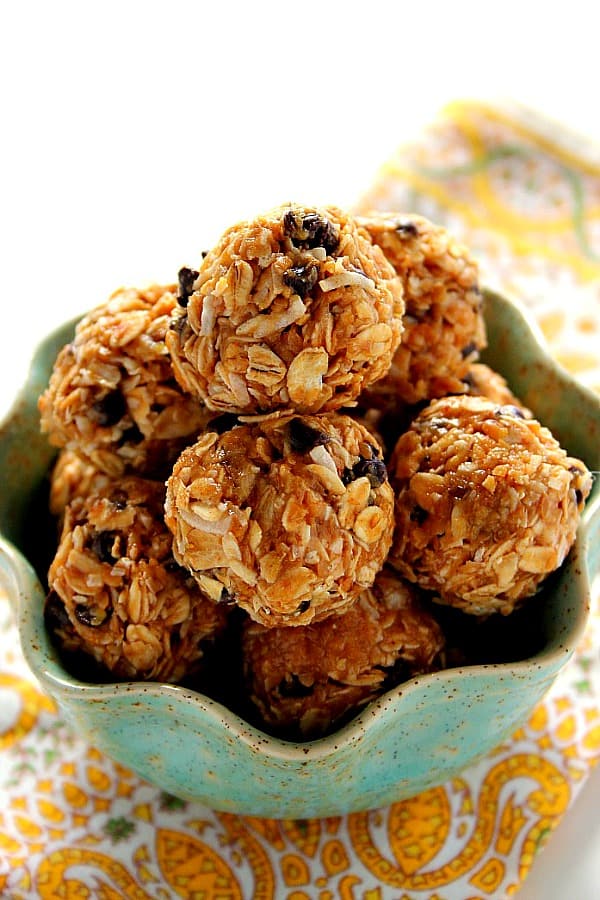 NO BAKE ENERGY BITES
These little bites are my favorite solution. Knowing how much my kids love my Homemade Chewy Granola Bars, I knew that these bites would be a hit as well. They are easy to make (actually the kids can make them themselves!), don't take much space in a lunchbox and are so fun to pop in! All you need to do is mix all of the ingredients together and roll into balls. You can play with the recipe and use ingredients you like.