Easy Homemade Croutons – perfectly seasoned buttery croutons will take your next salad to a new level! So easy to make in just 15 minutes!
These croutons are perfect on Caesar Salad, Roasted Tomato Soup or my Instant Pot Corn Chowder.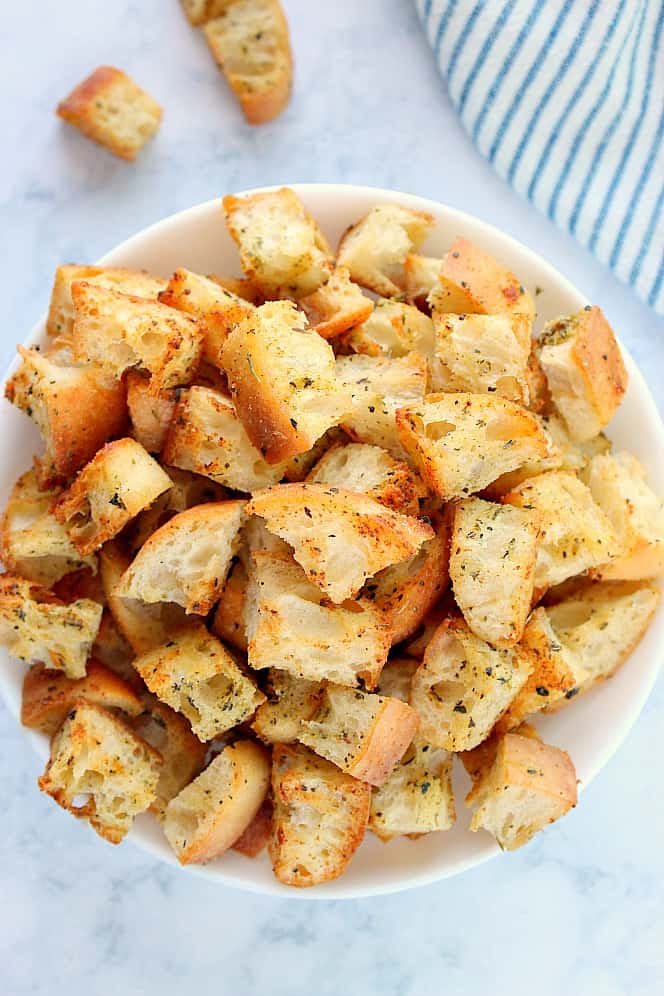 The salad season is coming and what better way to jazz up a salad than with homemade, buttery croutons that taste just like from the restaurant! This recipe requires only 4 ingredients and makes the best crispy croutons ever. Using melted butter and seasoning (that you can easily customize) is the best combo. Forget the store-bought kind and make this recipe to serve with your next salad or soup.