Baked Artichoke Hearts Recipe – delicious appetizer idea that couldn't be easier to make! Artichoke hearts dipped in garlicky butter and coated with Parmesan breadcrumbs. Baked to crispy perfection!
I also used the same breading method to make my Garlic Parmesan Roasted Cauliflower and Garlic Parmesan Baked Eggplant. It's absolutely delicious!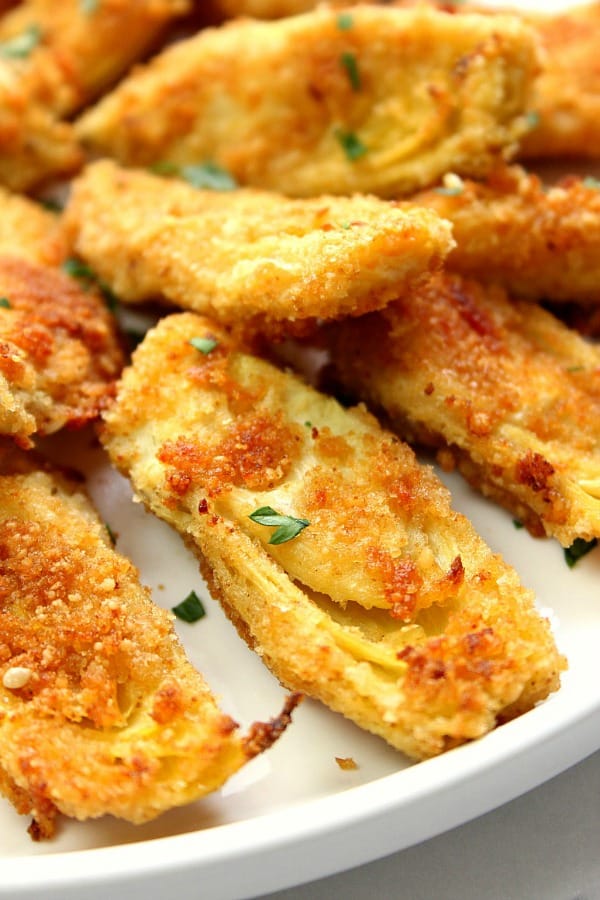 BAKED ARTICHOKE HEARTS
Extra! Extra! Read all about it! I found my new favorite appetizer! Artichoke lovers, you can thank me later. First, let's talk about these gold and crispy beauties because they are worth obsessing about! In a huge pile of recipes ripped from old community cookbooks, I found a recipe for garlic Parmesan artichoke hearts and immediately had to make them.