Lemon Burst Cookie from scratch – crinkled cookies packed with citrus flavor! Made 100% from scratch!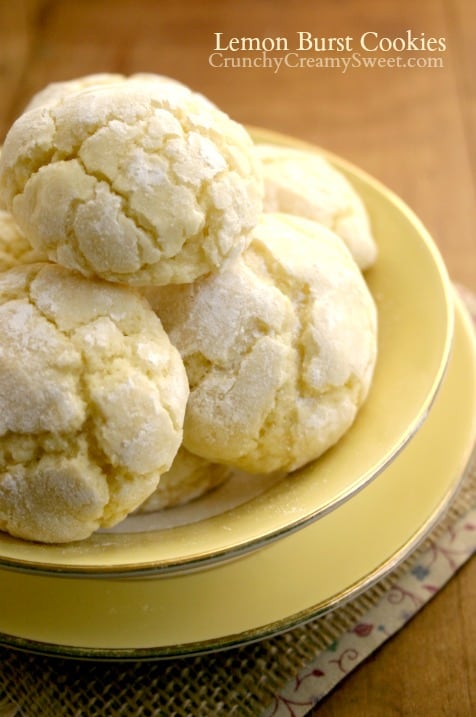 As you can see, I decided to bake my way through Winter. No day goes by without my mixing bowls in use. That's how I deal with this gray and cold season. But in just two weeks (!!!) it will officially be Spring! And I'm trying to get ready for it. The only thing I actually like about Winter is the citrus fruit. An abundance of it everywhere.
LEMON BURST COOKIES FROM SCRATCH
I spotted lemons on sale and couldn't help myself. I had plans for them, you see. 🙂 Like these Lemon Burst Cookies.  I had them on my to-bake list for a while now. Most of the recipes that I have found use cake mix and I honestly don't remember the last time I had that in my pantry. So they have been pushed to the bottom of the list over and over. Until I found the recipe with actual flour and eggs.