Homemade Teriyaki Sauce – the best and easiest sauce for Asian dishes! You only need a few ingredients to make it. Great with chicken, shrimp, salmon, and vegetarian stir fry!
Homemade condiments are so easy to make! Make a bottle of this sauce, the Sweet and Sour Sauce or Homemade Hoisin Sauce, and never go back to the store-bought kind again.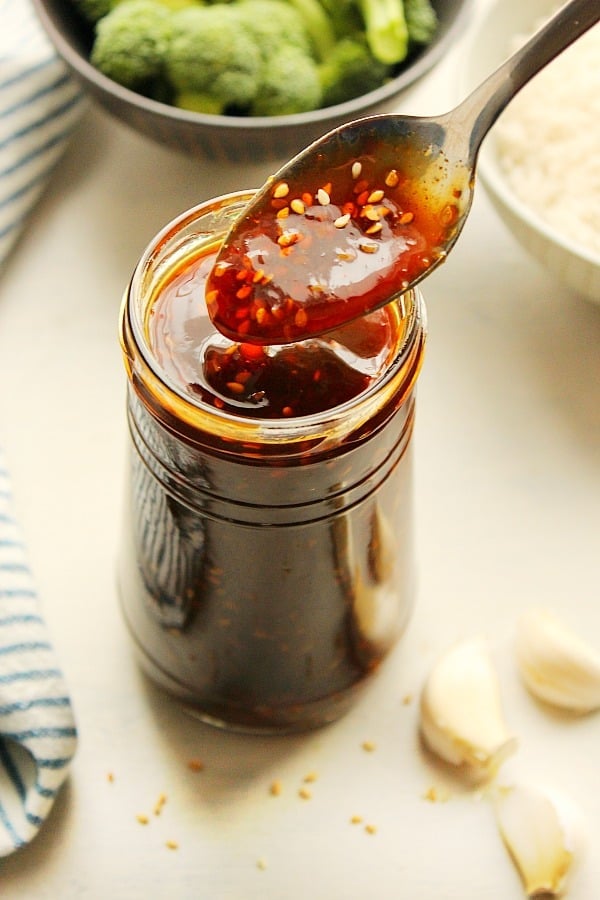 After so many requests, I am finally sharing my recipe for the best, thick Teriyaki Sauce! It's one of the easiest condiments you can make in your own kitchen. You can use it in cooking or pour over a finished dish to add Asian flavor. It only requires a handful of ingredients that most likely are already in your pantry. This Homemade Teriyaki Sauce recipe is the best and easiest and will save you time in the kitchen! Forget the store-bought stuff and make a jar or your own homemade teriyaki sauce!