Egg Roll in a Bowl is a quick and easy low-carb dinner made with ground chicken, pork or turkey, coleslaw mix, more veggies and Asian sauce. Everything cooks in one pan, in just 15 minutes.
This dish is simple and quick to make, just like my Chicken Lettuce Wraps and Cauliflower Fried Rice.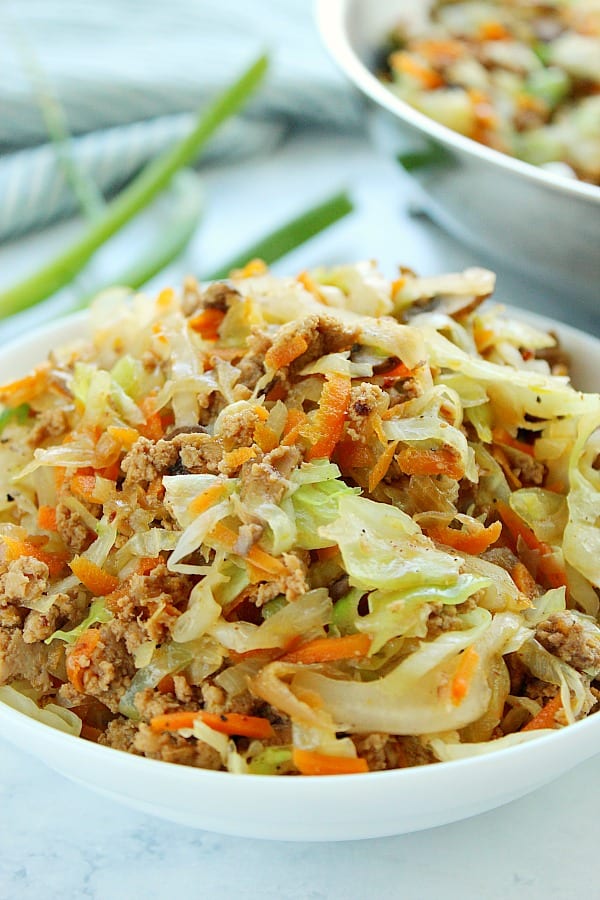 We are taking takeout to a  new level with this light, quick and easy dish made with ground turkey, shredded vegetables and Asian sauce. This meal cooks in just one pan! Thanks to the convenience of coleslaw mix, you save on prep time. You can also use fresh shredded cabbage and carrots. Don't forget the mushrooms! While they are not required, they add so much delicious flavor to this dish. You can serve this Egg Roll in a Bowl with a side or brown rice or cauliflower rice for a truly satisfying meal.