Instant Pot Cheesecake is the best creamy and irresistible vanilla cheesecake with cherry pie topping. Perfectly cooked in the pressure cooker!
Instant Pot can be used to make delicious desserts! This cheesecake is my favorite, but the Instant Pot Chocolate Lava Cakes are amazing too. Cheesecake fans will love my Caramel Apple Cheesecake.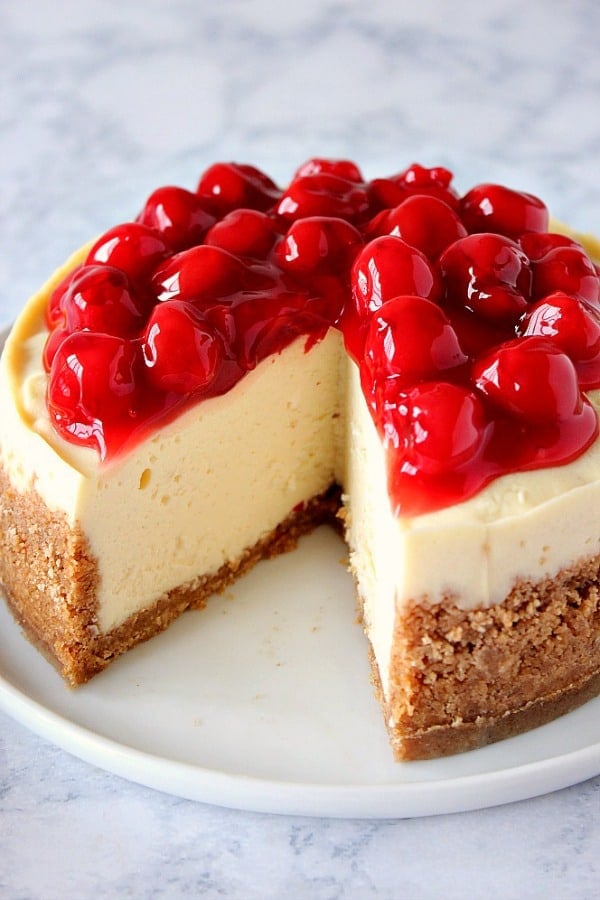 One of my favorite and most impressive things to make in the Instant Pot pressure cooker is definitely cheesecake. You see, cheesecake is my thing. It's our favorite dessert and over the years, I perfected my go-to recipe. Even my crust is perfect. It doesn't crumble and fall apart. The fact that I can make an absolutely perfect creamy and light cheesecake in my IP, blows my mind every time.