Caramelized Onions Mashed Potatoes – jazz up the classic side dish by adding fragrant, sweet, caramelized onions to creamy mashed potatoes. The flavor is irresistible!
Served them with Baked Pork Chops or Instant Pot Tenderloin.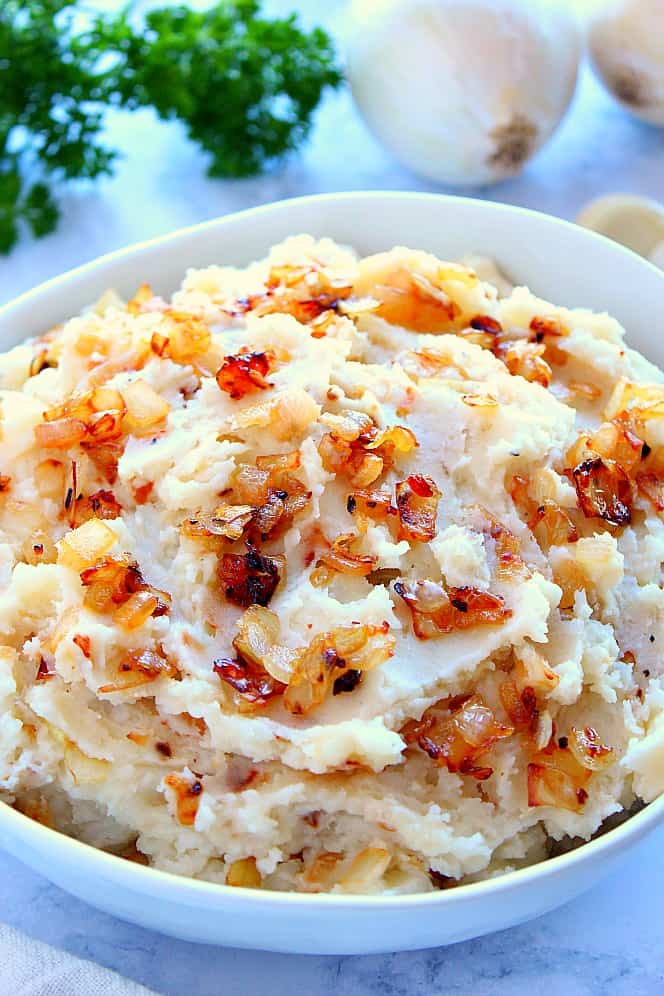 This dish is my comfort food lately: creamy mashed potatoes and sweet caramelized onions all in one side dish. Best combo ever! White onions, chopped fine, are sauteed with garlic in butter and olive oil combo. Once perfectly golden brown, sweet, fragrant and caramelized the onions are stirred into fluffy mashed potatoes. The onions add a whole new flavor to this classic side dish. It's irresistible!
These Caramelized Onion Mashed Potatoes are a perfect way to jazz up plain mashed potatoes. The addition of perfectly caramelized onions take the spuds to a whole new level. You have to try this recipe!