Chocolate Mug Cake for Two Recipe – fluffy and soft chocolate cake cooked in microwave! Perfect little treat that comes together in just under 5 minutes.
This cake is a fun treat, just like Valentine's Day Puppy Chow, Chocolate Bark and the Chocolate Mousse.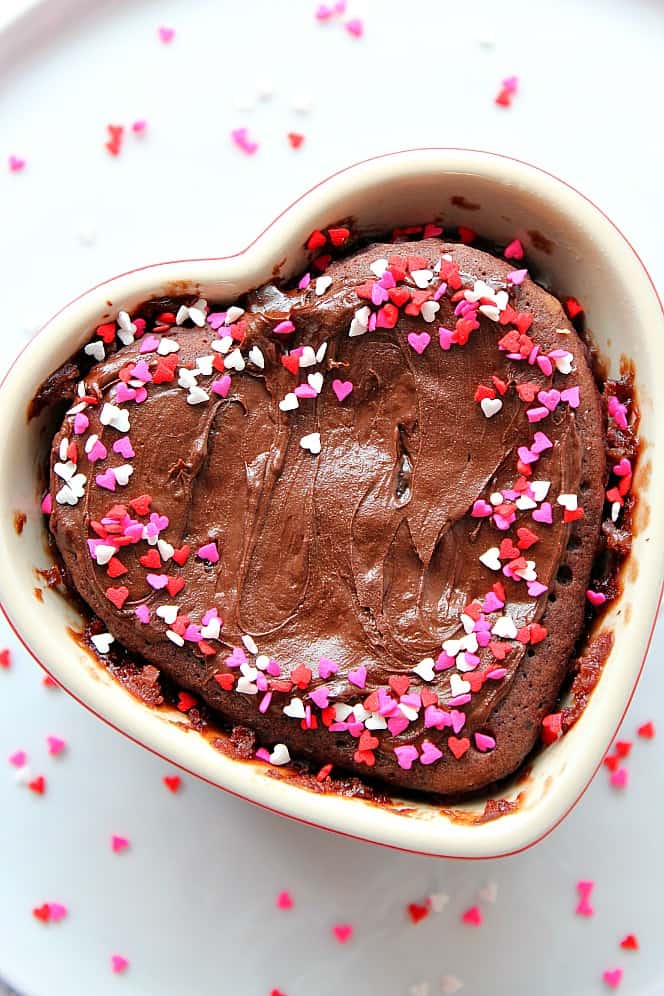 Quick and easy chocolate cake with a fluffy and melt-in-your-mouth crumb is the perfect little treat for special occasions, date nights or simply when you are craving a chocolate cake but not the work that comes with making a big one. This Chocolate Mug Cake for Two can be cooked in a mug or ramekin, under 2 minutes in the microwave. No oven needed!
This recipe does not require an egg so it's very easy to double or triple the ingredients to make more servings. The frosting is super easy to make too! Simply sprinkle chopped chocolate or chocolate chips on top of still hot cake and cover loosely. Let it sit until the chocolate melts, then spread evenly. Add sprinkles and serve!