Blueberry Turnovers – easy brunch dessert idea that everyone will love! Flaky, crispy pastry filled with blueberries and creamy lemon filling.
Pie filling is perfect for quick dessert ideas, like my Strawberry Pie Crumb Bars or Mini Lemon Pies.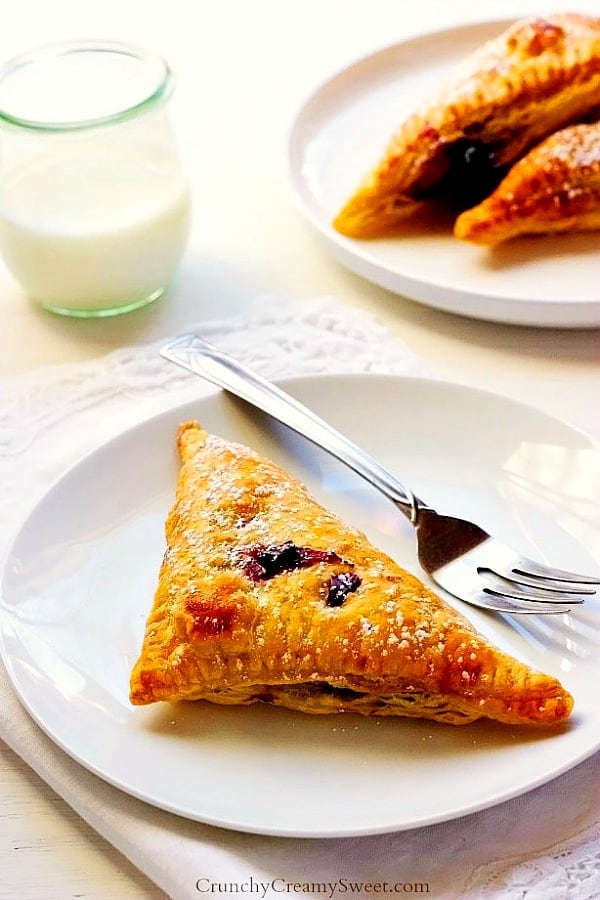 Freshly baked, flaky pastry filled with a delicious blueberry filling with an addition of cream cheese. Gentle dust with powdered sugar for a finishing touch. Served for a Spring brunch on a table dressed with fresh flowers. That's what enjoying this season is about.