Firecracker Chicken – breaded chicken baked in sweet and spicy sauce. Serve it with rice or with veggies to make stir fry! 
Easy Asian chicken dinner are always a hit in our house. My family loves my Easy Sesame Chicken with rice or my Chicken Yakisoba with noodles.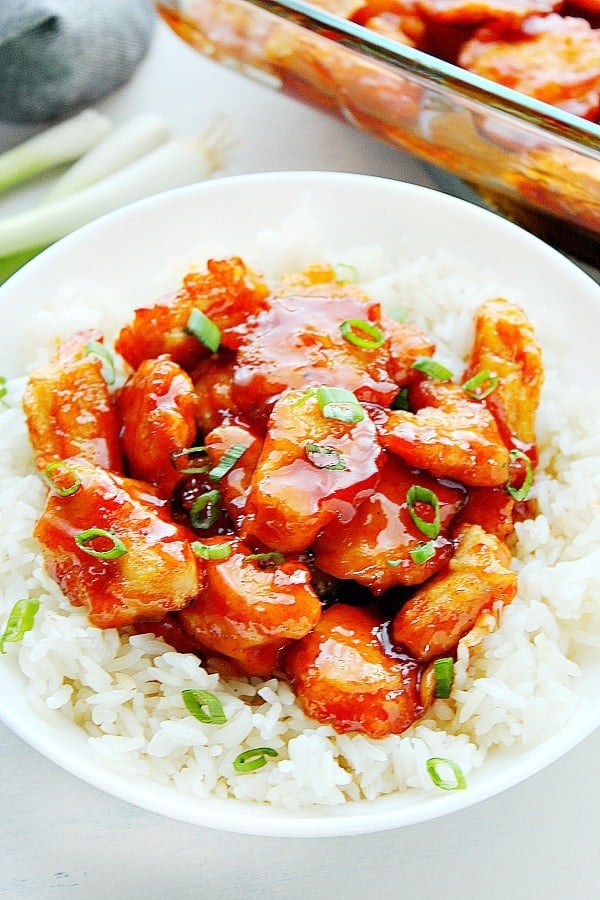 I am adding another easy Chinese chicken dish to my collection. This Firecracker chicken is perfect for those who love the spicy and sweet combo. Simply dredge chicken in cornstarch mixture, fry in a pan and then bake with the sweet and spicy sauce. I serve this dish with rice but you can saute vegetables and cook noodles to go with it as well. This dish is fantastic for meal prep. You can store it portioned in your fridge for up to 4 days.