Avocado Dip – creamy dip with ripe avocados, garlic, lime juice, sour cream, red onions and spices. This dip is made in a food processor in just minutes!
We enjoy this dip on tacos, enchiladas or simply with chips, just like my Bacon Guacamole or Avocado Tuna Salad.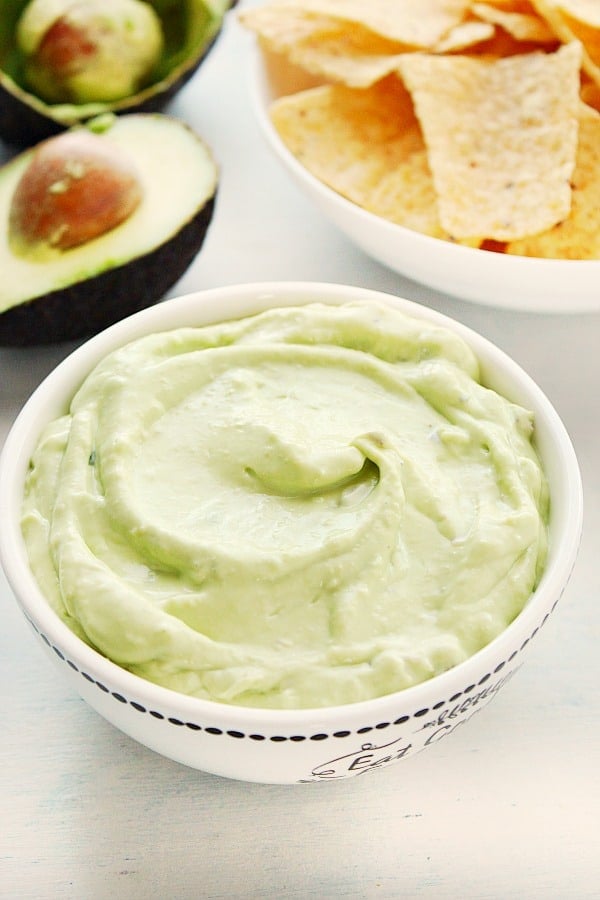 As much as we love good guacamole, we love this creamy Avocado Dip even more! It's smooth and creamy and absolutely delicious! I serve it with chips for movie night or as a topping for tacos or enchiladas. It's a hit with adults and kids! This dip requires just a handful of ingredients and is made in a food processor in a couple of minutes.