We are walking on tiptoes and covering our mouths when giggling. The kids are finally asleep. The slight snoring coming out of their room is the signal we've been waiting for.
The w@ne bottle is open releasing the fragrant aroma of grapes from faraway Italy. A slice of Merlot cheese and black grapes are introduced. A slight pop and swish and the bar of Ghirardelli Intense Dark Chocolate is unraveled from it's packaging.

This is a rare occasion and we are trying to indulge in it as much as we can.
A little fancy in everyday busy.
 Eight o' clock is my everyday goal for our the kids' bedtime. A goal that not everyday I manage to achieve. They might be in their beds by then, lights off, nightlight on, fan on, all 23 plush toys hugged and snugged next to them. And sometimes they go right to sleep. But more often than not, the marathon of I-need-some-water, can-you-fix-my-cover, I-don't-want-this-toy, starts.
What I'm saying is, for the past few years the evenings for my Hubby and I consist of indulging.... in silence. That's also our chance to clean up, catch up and get things ready for the next day.
 My Hubby and I decided it would be the perfect excuse to try and get some of our couple time back.
It was a double win for me since I proudly call myself a Chocoholic. My Hubby will always take salty or spicy over sweet. So, while I would be totally happy with just chocolate, he was all for the idea of mixing the flavors and pairing the chocolate with food and w@ne.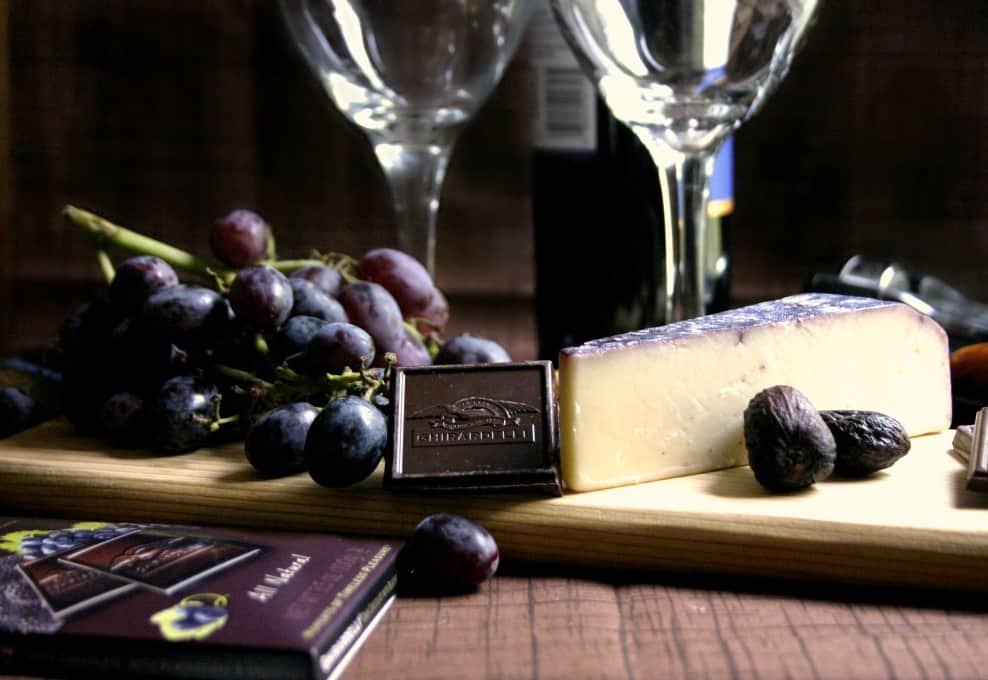 The all-time favorite pairing of chocolate and red w@ne was much appreciated by both of us. First, you take a sip of your w@ne and let it rest on your tongue while you inhale. This opens up your taste buds for the next flavors.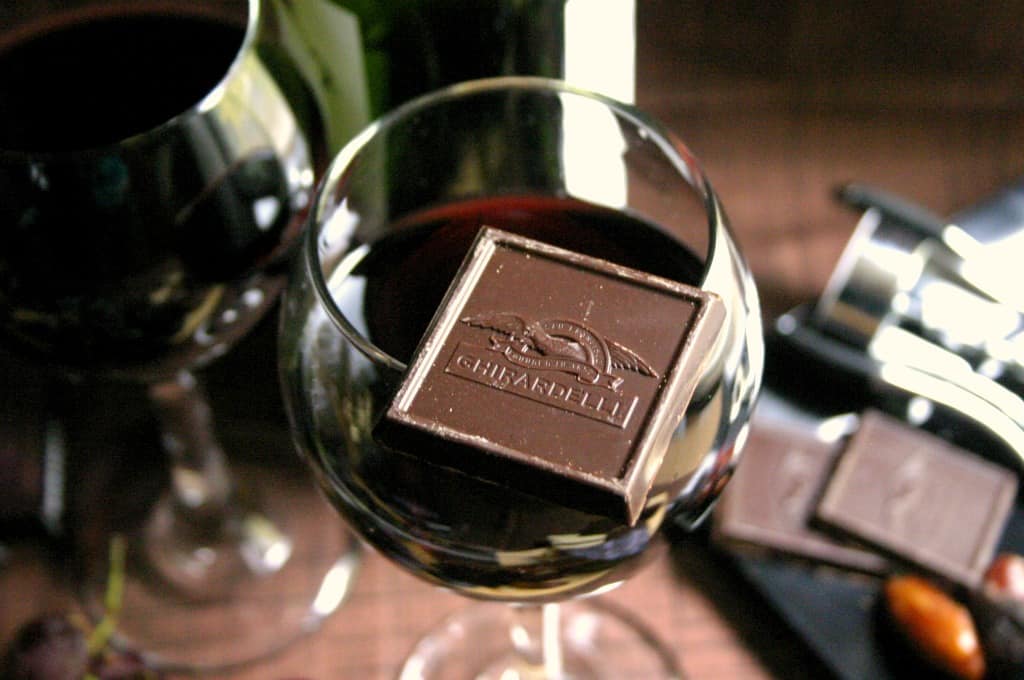 Swallow the w@ne and take a bite of chocolate, like Ghirardelli's Intense Dark Cabernet Matinee. Let it slowly melt in your mouth.
That's the full experience.
Try to combine the Intense Dark Sea Salt Soiree chocolate with Merlot cheese. An unexpectedly good balance of deep richness of chocolate with saltiness from cheese and a crunch of sea salt, followed by the hint of w@ne.
Thank you, Ghirardelli, for giving these two busy parents a chance to create a romantic event and encouraging us to make it a monthly tradition. Because even though I love to bake and every special occasion gives me an excuse to create something decadent, this time we wanted an easy to reach, but indulgent and satisfying treat.
Sometimes a little square of chocolate is so much more rewarding than a big slice of cake.