Behind the Scenes with Sylvie from Gourmande in the Kitchen - an interview with talented Sylvie, the creator, writer and photographer behind the blog, Gourmande in the Kitchen.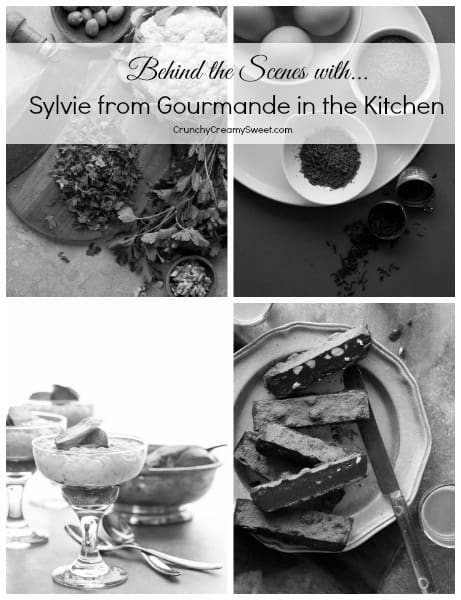 Beautiful food photography is one of those unexpected parts of blogging that I became to love since starting Crunchy Creamy Sweet. I can talk for hours about it and never feel like the subject has been exhausted.
I learn something new all the time.
Fortunately, I met some fabulous bloggers who feel the same way and are amazing photographers. This series will take a peak behind the scenes of their photo shoots, to pick their brain for tips and advice and to learn from them.
~~~~~~~~~~~~~
If you are at least a little bit interested in food photography, you most likely discovered Sylvie's blog. It's one of the most beautiful food blogs around. Her photography and recipes never cease to amaze. You can tell Sylvie created her site with pure passion for both. I am so happy she agreed to be a part of this series and answer a few questions for us.
 1. What is your favorite food photography prop? Where do you find props for your photos?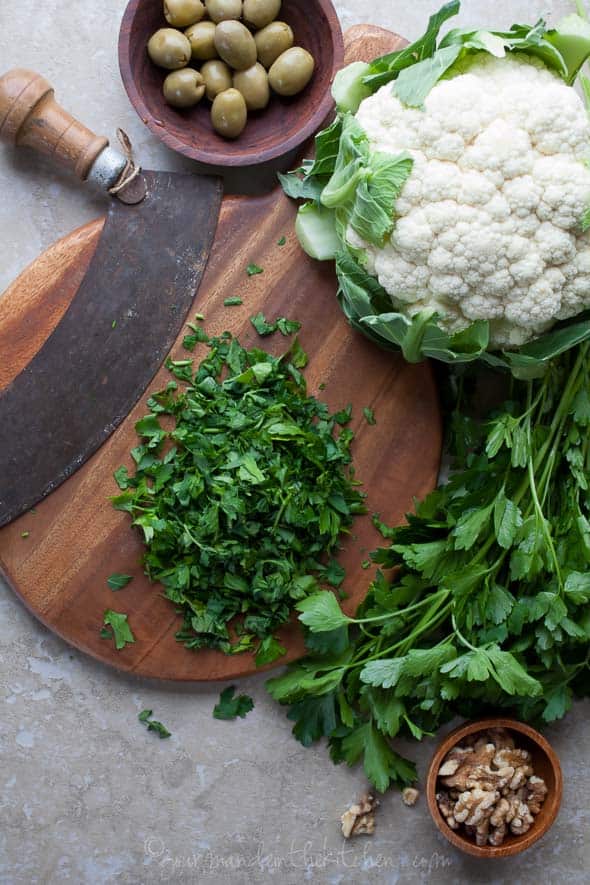 I like to use a mix of props, both old and new. Using old, weathered items with frayed edges or distressed and chipped surfaces can add interest to an image. Things you might ordinarily throw away can look great in food photography; so I don't pass up a prop because it's not in perfect condition if it has character. When I'm looking for props I ask, what mood does it invoke? Is it rustic, elegant, modern, etc. I like using repetitive shapes in my images so I often buy things in multiples.
I also prefer to buy props and fabrics with a matte finish because they're easier to light and won't cause reflections. I've bought props at second-hand stores, online, or at big stores like Crate and Barrel and West Elm; it all depends what I happen to find.
2. Can you tell us the behind the scenes of your photo shoot? How do you set things up?
When I'm shooting I'm constantly making decisions about lighting (the quality and quantity), composition (the arrangement of elements within the frame) and camera angle (overhead, straight-on or three-quarters).
I consider the light and where I want it to come from (back, or side) and how that would enhance the food I'm shooting. Back light accentuates surfaces and creates highlights across the tip of dishes. Side light adds dimension to an image by highlighting shapes and textures and emphasizing the contrast between lights and shadows.
I choose the camera angle I want to use for that particular dish. Overhead is a good angle to use if you want to show a lot of things at once, but doesn't show height or layers. A three quarter angle is similar to how we experience food when we are sitting down at a table and the viewer feels like part of the scene. Straight on shoots are great for showing height and items with multiple layers.
I tackle the composition and think about how things are going to be placed in the frame. I try to create an area of emphasis, a focal point, which will lead to viewer through the frame as they take in the whole image.
3. How would you describe your style and what inspires it?
Fresh and natural are two words that come ti mind. I'll use props sparingly to create an atmosphere and make the food inviting, keeping ti all as natural and subtle as possible.
I personally find inspiration in light, shapes, colors and textures; the idea of finding beauty in the ordinary appeals to me. There's always something beautiful and inspiring to be found when we can find a minute to just take a look around us. I find inspiration in the natural colors and shapes of food and strive to enhance those elements in my photos.
4. What is the no.1 advice you would give beginning food photographers?
Photography is about understanding light and how to use it but you don't need to invest in professional studio equipment to get great images. Some of the best lighting you can use for food photography is free, and it's coming through your windows every day. All you need is a large window, a table next to it, a large piece of fabric to diffuse it and some understanding of light quality and direction to get started.
5. What is your favorite dish/ ingredient to photograph?
I love to photograph all kinds of food but chocolate is one of my favorites; it's so beautiful in all its forms. I also like to shoot raw ingredients for the same reason.
6. Do you ever run out of ideas? How do you deal with photographers block?
Of course I do! When I'm feeling stuck I step back and try a few things:
I try to approach the shot from a different angle. I'll try an overhead, eye-level or side shot to see it from a different perspective.
I avoid making things look too placed and perfect and will take a bite or a spoonful from a dish.
Sometimes all it takes is a nice garnish to add some life to an image.
I''ll subtract something or add something to the frame and see if it changes the result. Moving a plate or a prop a few inches this way or that can make a big visual impact on your final image.
~~~~~~~~