White Chocolate Cranberry Banana Biscotti – a must-make holiday cookie this season! Banana biscotti filled with dried cranberries and dipped in white chocolate!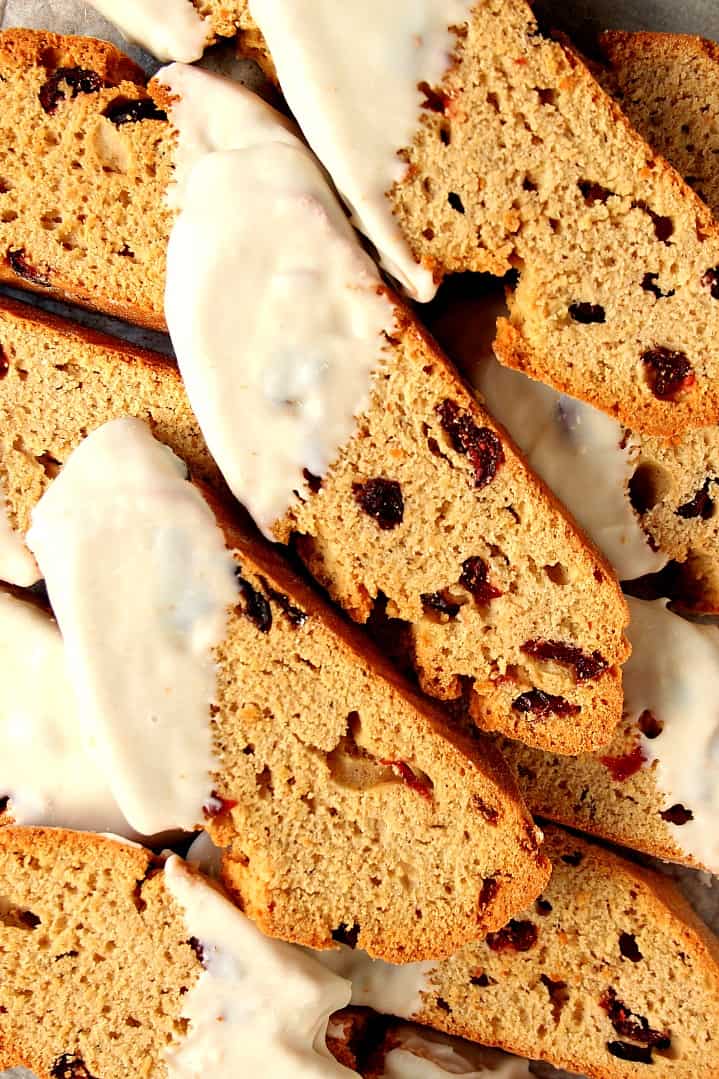 Today, I am guest posting on Better Homes and Gardens blog, Delish, and I couldn't be more excited! Raise your hand if you have the plaid cookbook from BHG! Me too! I hope you will go and check out the recipe I chose to feature. It is Christmas time and we all have cookies on our minds. With that in mind, I made one of my favorite Biscotti recipes, the Gone Bananas Biscotti. Only, I jazzed it up a bit – holiday style!
To read my post and grab the recipe, visit my post on the Better Homes and Gardens blog Delish.
Then pull out all of the ingredients and make a batch! Enjoy these delicious biscotti this holiday season!