Orange Creamsicle Mimosa Recipe – refreshing and creamy cocktail that tastes just like a creamsicle! Quick and easy to make for your next party!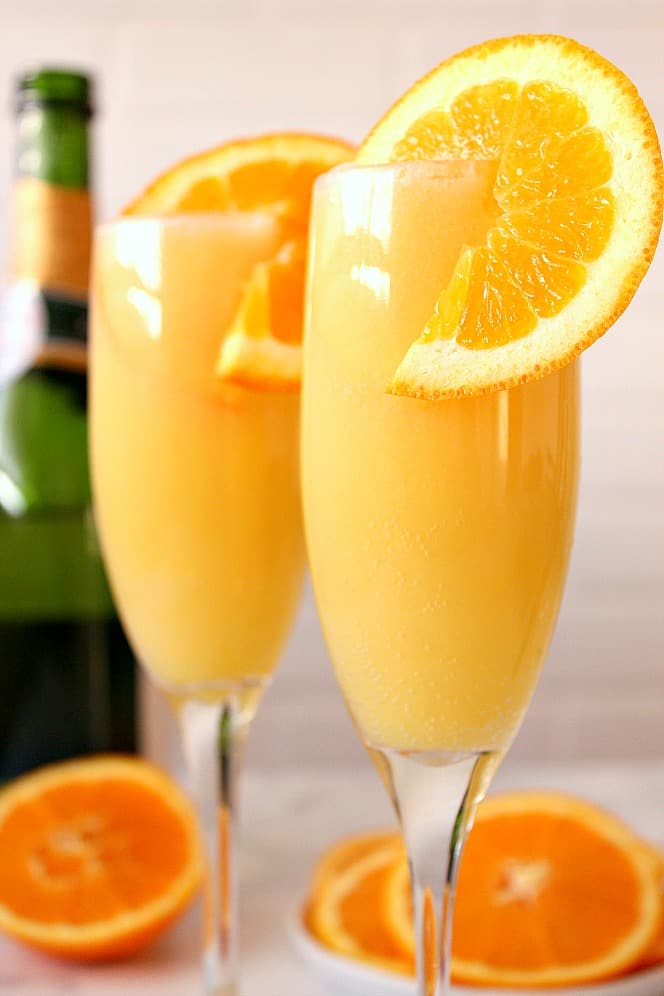 Mimosas are my favorite cocktails for Spring brunches and Summer parties. They are gorgeous, festive and absolutely delicious! Classic mimosa is a mix of champagne (or sparkling wine) and orange juice. I went a step further and turned it into a creamsicle cocktail by using heavy cream and sugar! It's creamy, refreshing and delicious. Just like the frozen pops!
This Orange Creamsicle Mimosa is made with just 4 ingredients and is perfect for your next party or gathering! Decorate with slices of fresh orange for a festive touch and enjoy!