Meatball Sub Cheesy Bread Recipe – fun twist on a classic! Turn boring dinner time into fun time by turning easy cheesy garlic bread into meatballs sub bread! Your family will love this easy dinner idea!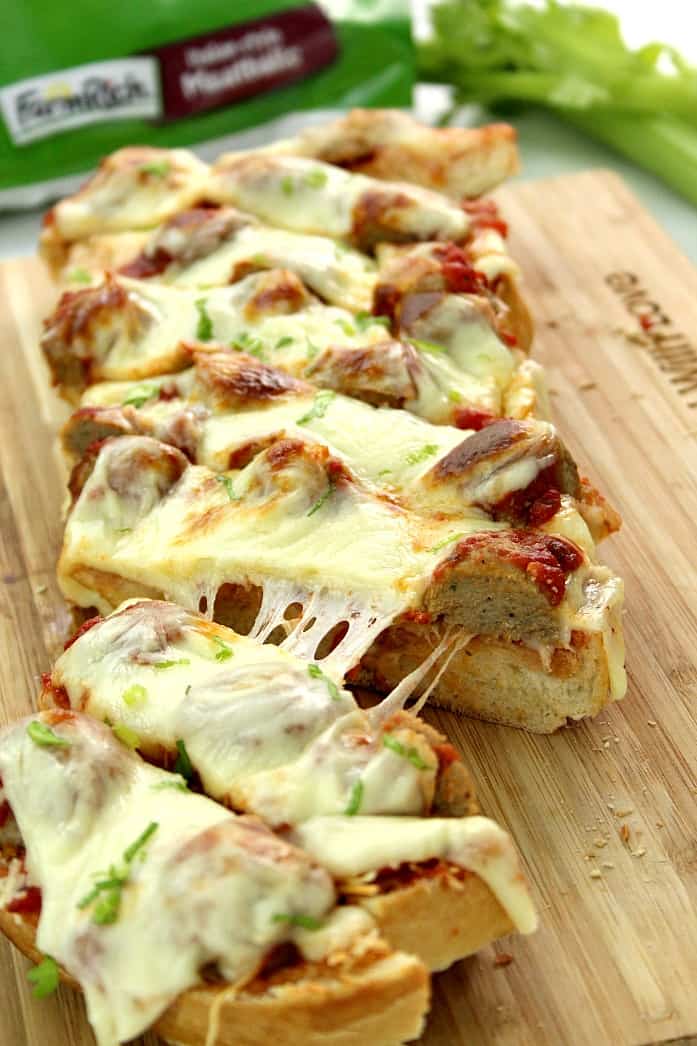 MEATBALL SUB CHEESY BREAD
Being a mom, I face myself with a challenge to find a winner dinner almost every day. What is a winner dinner? It's the meal that everyone is excited to eat. Especially kids! We all have our favorites in the weekly menu routine but even the favorites can become boring. I love to turn classic dishes into fun meals but it has to be easy. If you are like me, you will love the idea I am about to show you!
You know our obsession with cheesy bread and its variations runs deep. We love it and constantly look for more ideas for it. My Easy Cheesy Garlic Bread started it all, then came Philly Cheesesteak Bread and Pizza Bread. Today, I am excited to bring you this super easy and oh so delicious idea for a cheesy garlic bread topped with Italian Style Meatballs, quick pizza or marinara sauce and lots of cheese!