Spaghetti alla Carbonara with Ham is a fast and easy pasta dinner for busy weeknights. Spaghetti noodles are tossed with crispy bacon, ham and creamy Parmesan sauce.
Easy pasta dinner is my go-to on busy days. My Tuscan Chicken Pasta, Spinach Dip Chicken Pasta or Fettuccine Alfredo are always a hit.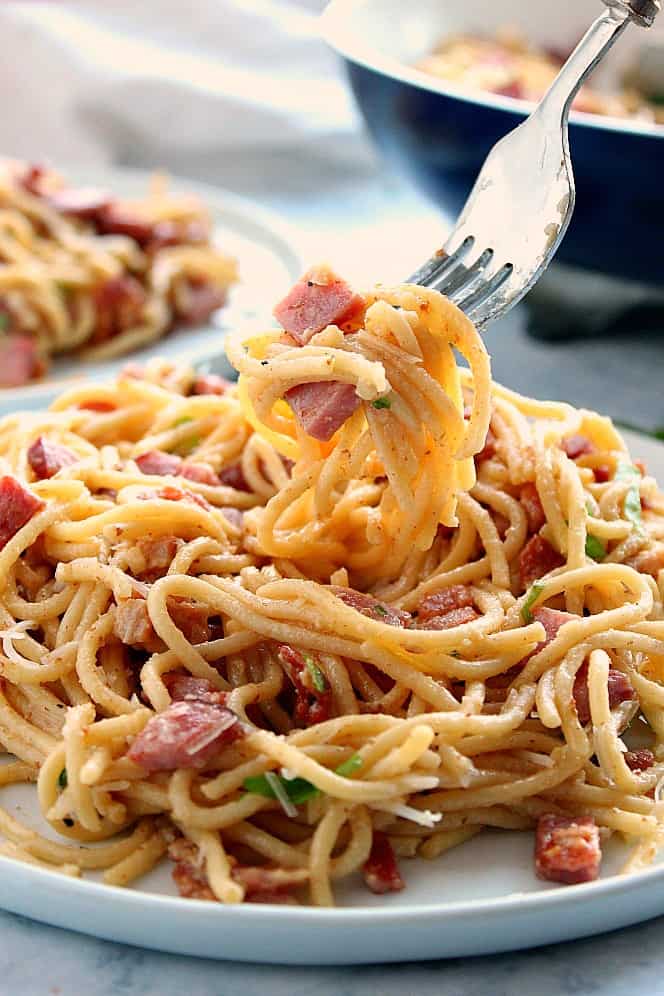 One of the easiest pasta dishes is hands down Spaghetti alla Carbonara. It's quick, easy and absolutely delicious! Cooked spaghetti noodles are tossed with crispy bacon (or ) and ham. Then a simple mixture of eggs and grated Parmesan cheese is vigorously whisked into the still hot pasta to create a creamy sauce. This pasta dish is rich and flavorful! This Spaghetti alla Carbonara is a must to have in your recipe box. It's perfect for busy family weeknights as well as date nights at home or dinners with friends. Serve with simple salad and breadsticks for a satisfying meal.