Shrimp Scampi with Peppers and Spinach – simple seafood meal that's ready under 30 minutes. Garlic butter shrimp, angel hair pasta and sauteed spinach with peppers.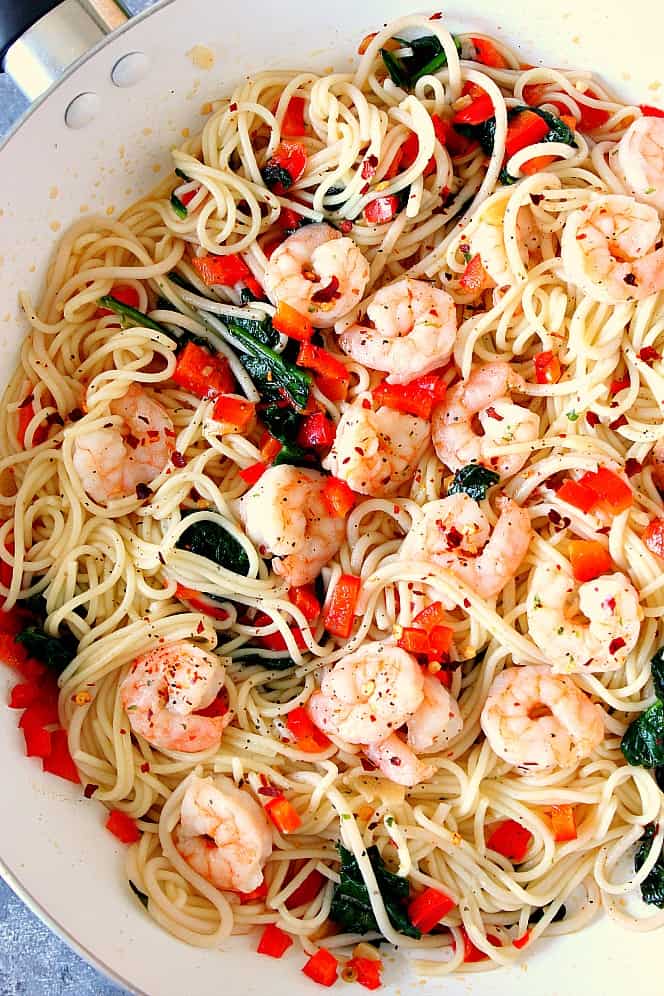 This post is sponsored by Gorton's Seafood. 
Today, we are partnering with Gorton's Seafood, to show you how to use their Simply Bake Shrimp Classic Scampi. It is perfect for seafood meals when you don't want to deal with raw shrimp and the mess of cleaning them. Simply pair Gorton's Simply Bake Shrimp Scampi with Angel Hair pasta and sauteed garlic, spinach and bell peppers. Toss everything together for a simple meal any day of the week.