Instant Pot Refried Beans – the best refried beans made with dry pinto beans, no soaking required. Flavorful, creamy and done in under 1 hour! So much better than canned beans!
The Instant Pot is my go-to for cooking beans. My Instant Pot Black Beans are done in under 30 minutes!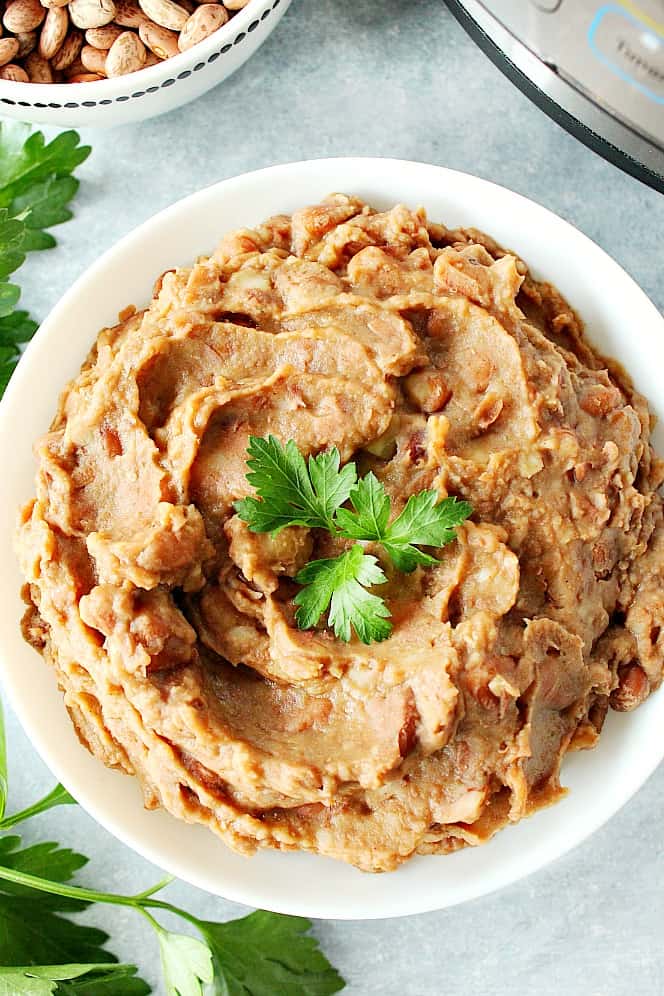 Cooking beans in my Instant Pot is truly life-changing. No more canned beans! You can easily cook them in your electric pressure cooker, no soaking needed. Refried beans start with dry pinto beans, sauteed onion, garlic and spices. Add vegetable stock and water and let the Instant Pot do its magic. Once done, all you need to do is mash them to desired consistency.
[Read more…] about Instant Pot Refried Beans Recipe {no soaking, vegan}