This Mediterranean Couscous Salad is a healthy and light option for lunch or dinner. Fluffy couscous is tossed with fresh vegetables like cucumber, cherry tomatoes, onion, bell pepper, olives and chickpeas and drizzled with lemon juice and olive oil.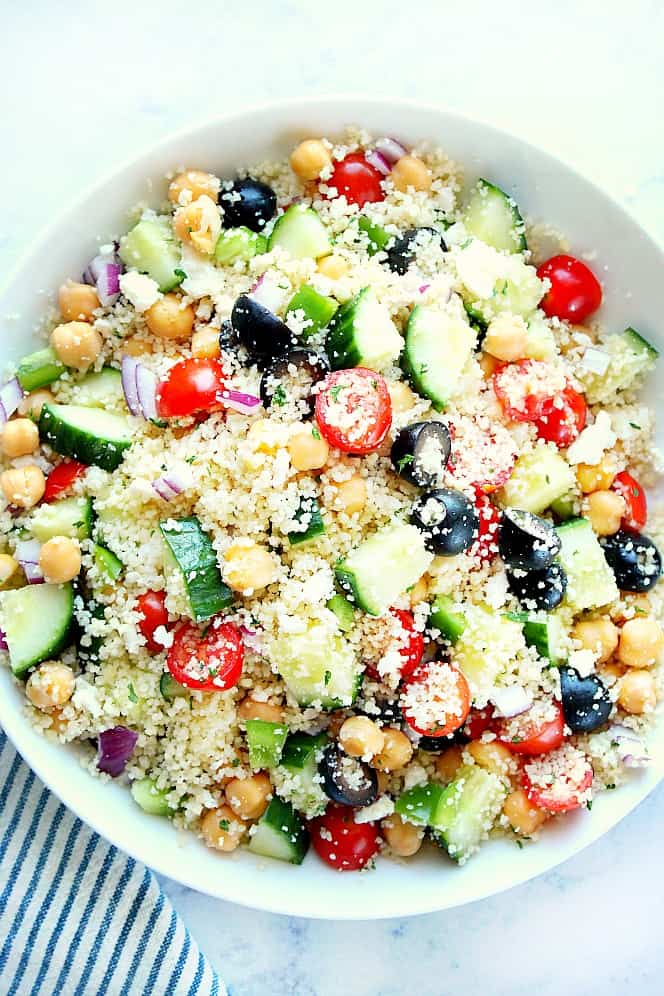 MEDITERRANEAN COUSCOUS SALAD
Bright and colorful salad is my go-to lunch during Spring and summer. This Mediterranean Couscous Salad is packed with fluffy couscous, fresh vegetables, like cucumber, tomatoes, peppers, onion, olives and even chickpeas for added protein. This salad is perfect for meal prep, as you can divide it into containers and enjoy for lunch through the week. We also love it as a side dish to grilled chicken and seafood.