Easy Chicken Lo Mein – quick and easy homemade chicken, vegetables and noodles dish with teriyaki sauce. Much better than take-out.
This dish is so quick and easy, just like my Teriyaki Chicken Stir Fry or the Shrimp Fried Rice.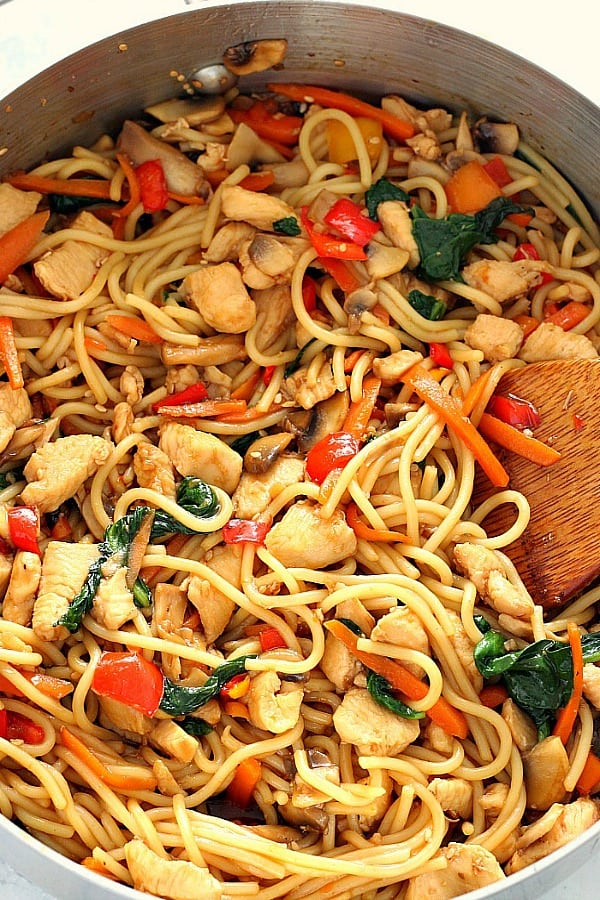 My favorite simple teriyaki sauce has made an appearance in other Asian takeout fakeout dishes I shared on my blog. It is the star of the popular Quick Teriyaki Chicken. It's so simple, I often make it the day before along with cooked chicken and when it's dinner time, everything just gets mixed with veggies in a pan and served. Talk about quick and easy! If you are looking for a new dish to add to your weekly rotation, this Easy Chicken Lo Mein is perfect. Quick, easy and packed with flavor. Just like my Easy Chicken Yakisoba. So much flavor!