A complete step by step guide to learn how to boil eggs to make them perfectly soft-boiled, medium or hard-boiled. These eggs are very easy to peel too!
You can serve them for breakfast or brunch, use to make deviled eggs, a cobb salad or an egg salad.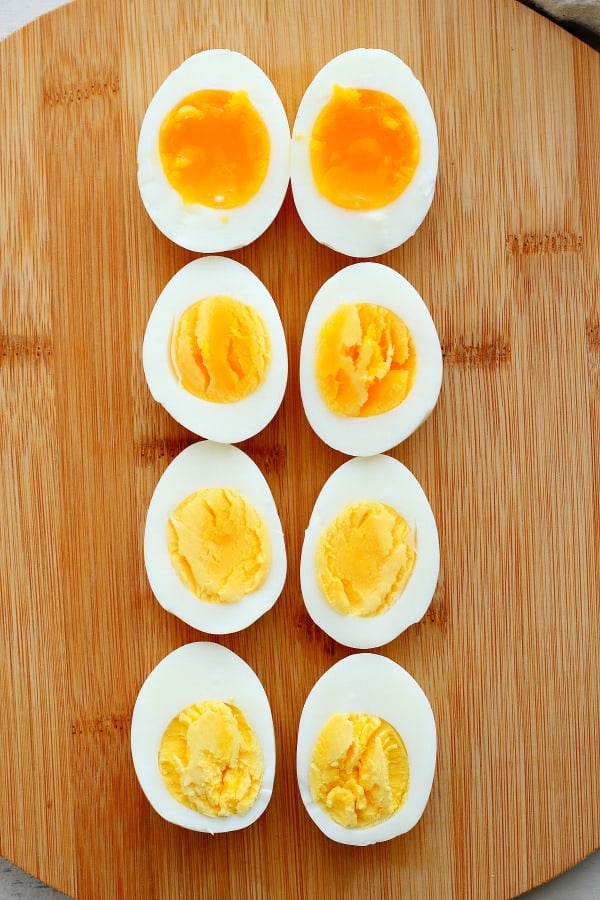 Learning how to perfectly boil eggs is a kitchen basic, that everyone should know. Today I am sharing my tips for cooking the best boiled eggs. This fail-proof method lets you make perfect soft-boiled, medium or hard-boiled eggs. The addition of salt and the ice water bath makes them very easy to peel. I use them for salads, on sandwiches, as a snack.