Instant Pot Pineapple Brown Sugar Ham – ultra juicy, sweet and delicious ham with pineapple brown sugar glaze, cooked in the Instant Pot under 30 minutes.
I serve this ham with Sweet Corn Casserole and use leftovers to make my Ham Casserole.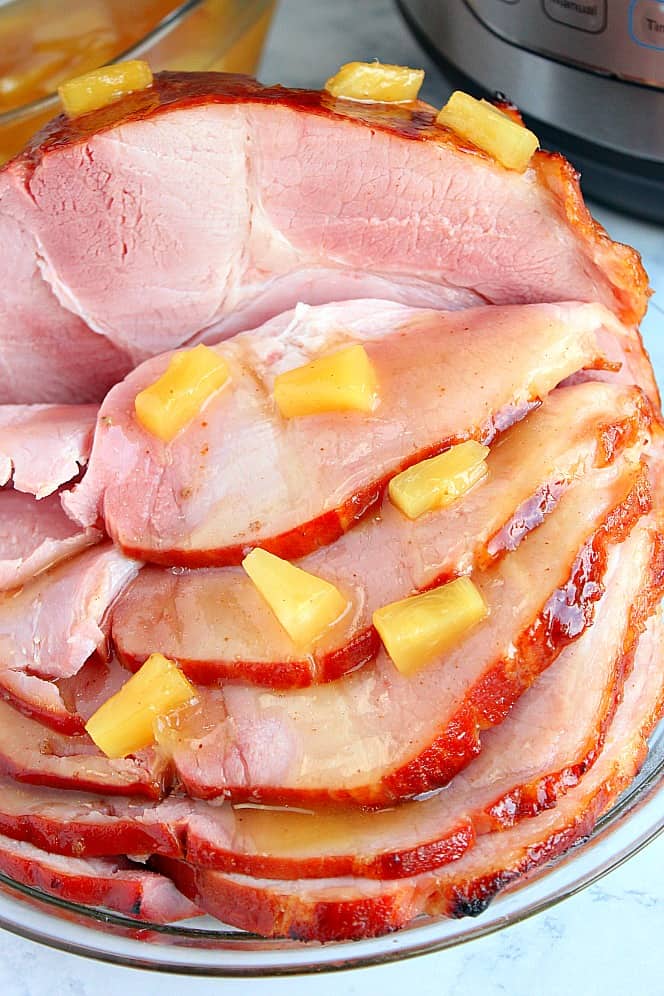 This Instant Pot Pineapple Brown Sugar Ham is the easiest way to cook the ham for your holiday dinner. It's juicy, delicious and the pineapple brown sugar glaze is irresistible! No more dry ham that cooks in the oven for hours. The Instant Pot pressure cooker can not only cook a turkey but also a ham, saving the oven space and lots of time for you! Cooking the ham in an oven takes about 1.5 hours, while the IP takes about 38 minutes, including the appliance coming to pressure and the natural pressure release.
Since the ham is cooked already, all we need to do is to heat it up, just like you would do in the oven. The Instant Pot makes it easier and faster! Free up the oven for other dishes or desserts.