Slow Cooker Baked Beans – comfort food classic made easy in the slow cooker with dried beans (no cans!). Use a leftover ham bone or bacon for best flavor. This recipe is a family favorite! 
We love serving these beans with grilled chicken, pulled pork and a side of coleslaw.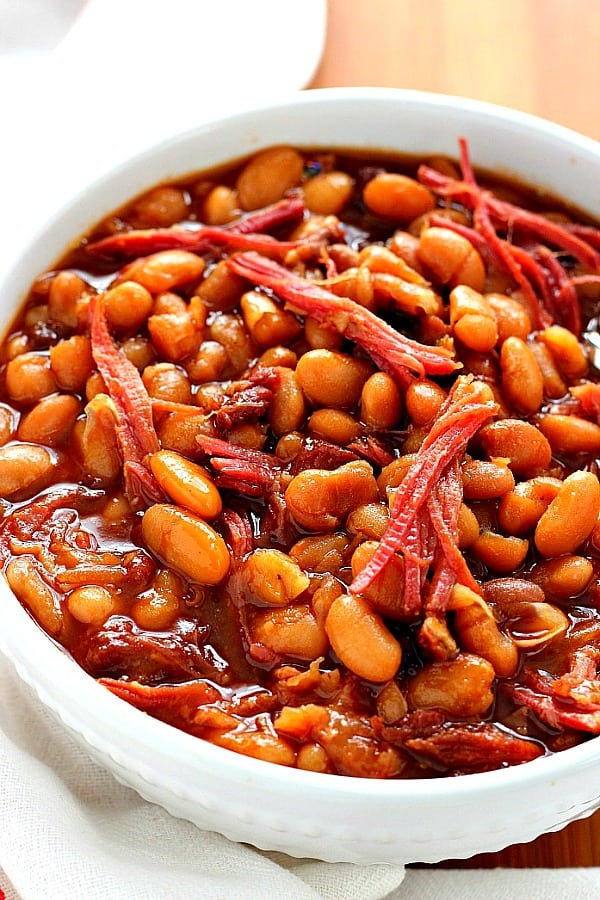 I can now officially say that I used every last bit of our Christmas ham. We enjoyed a hefty part of it for our holiday dinner, the leftovers got chopped and mixed in to make this delicious chowder and I even froze some for a breakfast casserole this weekend. The ham bone had a lot of meat on it and I knew I would use it to make something fantastic. What better dish than baked beans! In a slow cooker, because they are the best cooked slow.
If you are looking for real comfort food to warm up your soul – these baked beans are soft, rich in flavor thanks to the sweet and tangy sauce with chunks of meat or bacon. Pure comfort food!