Peanut Butter Glazed Chocolate Donuts Recipe – my new quick chocolate peanut butter treat that is as much fun to make as it is to eat. I could eat the glaze with a spoon! So good!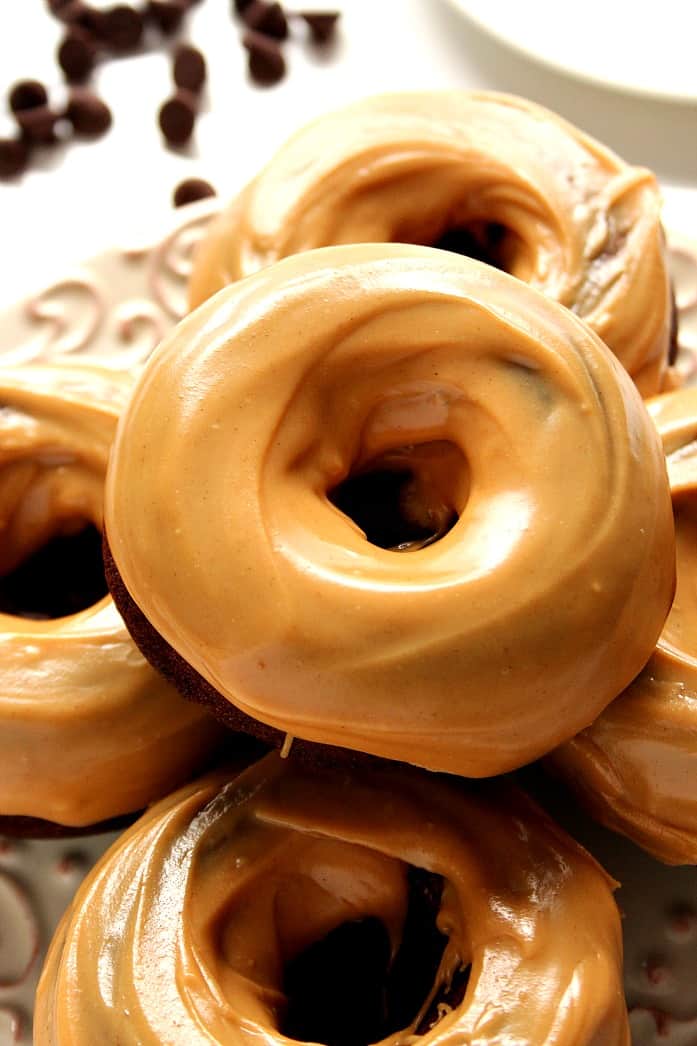 When the chocolate craving hits, make baked donuts with a peanut butter glaze. It's a simple yet indulgent treat! Sweet, soft and fluffy chocolate donuts with slightly salty glaze make for one delicious combo. Exactly what a dessert should be. It only takes 15 minutes to make these donuts!
PEANUT BUTTER GLAZED CHOCOLATE DONUTS
These Peanut Butter Glazed Chocolate Donuts are quite simple to make. Baked donuts are a great option when you are craving a bakery pastry but do not want the calories of a fried doughnut. The smooth and glossy peanut butter glaze is the perfect finishing touch. Add chocolate sprinkles, shaved chocolate or mini chocolate chips for an extra topping and enjoy!
[Read more…] about Peanut Butter Glazed Chocolate Donuts Recipe