Garlic Butter Cheesy Breadsticks – the easiest way to make cheese-filled breadsticks, made with crescent roll dough, garlic butter, and cheese!
Serve these amazing breadsticks with a bowl of Roasted Tomato Soup or 30-Minute One Pan Lasagna!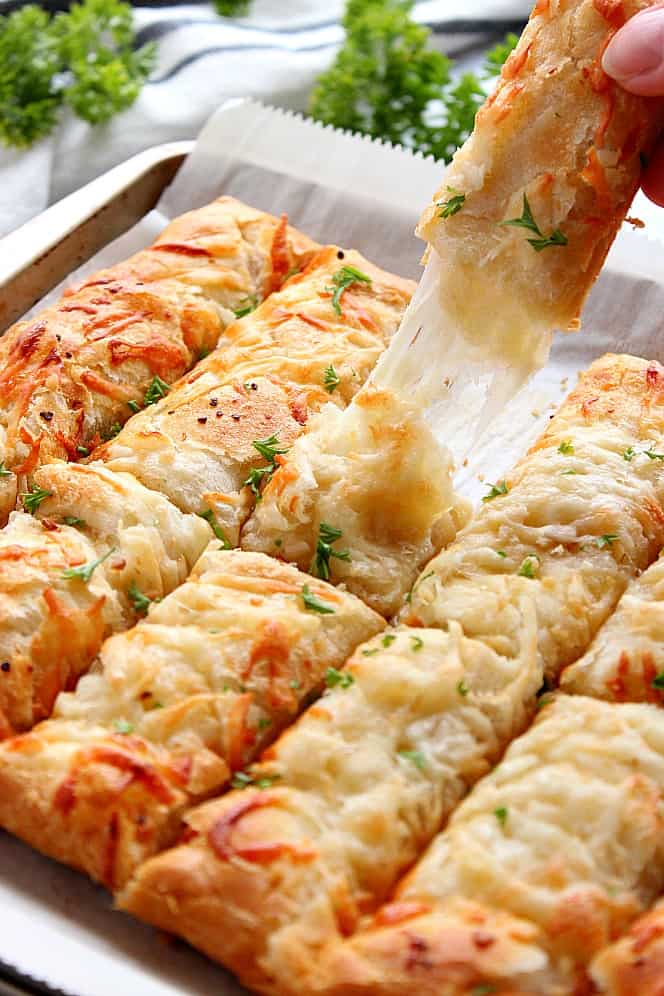 If you are looking for an easy breadstick recipe, I have one just for you! It's very easy since we are using a shortcut. I rolled out two tubes of crescent roll dough, pinched the seams and layered cheese between them. Best idea ever! Quick, easy and the result is flaky, buttery, cheesy breadsticks. But wait! I also brushed the top dough with garlic butter before baking for more flavor. Score!
These Garlic Butter Cheesy Breadsticks are the easiest and so easy to make thanks to the store-bough roll dough. I used this shortcut in my Garlic Parmesan Skillet Rolls recipe and my Garlic Pull-Apart Rolls recipe. These breadsticks are simply perfect with a big bowl of soup or pasta. So delicious!