Easy Baked Oatmeal Cups Recipe – hearty and filling oatmeal baked into muffin cups. Perfect breakfast idea for busy days!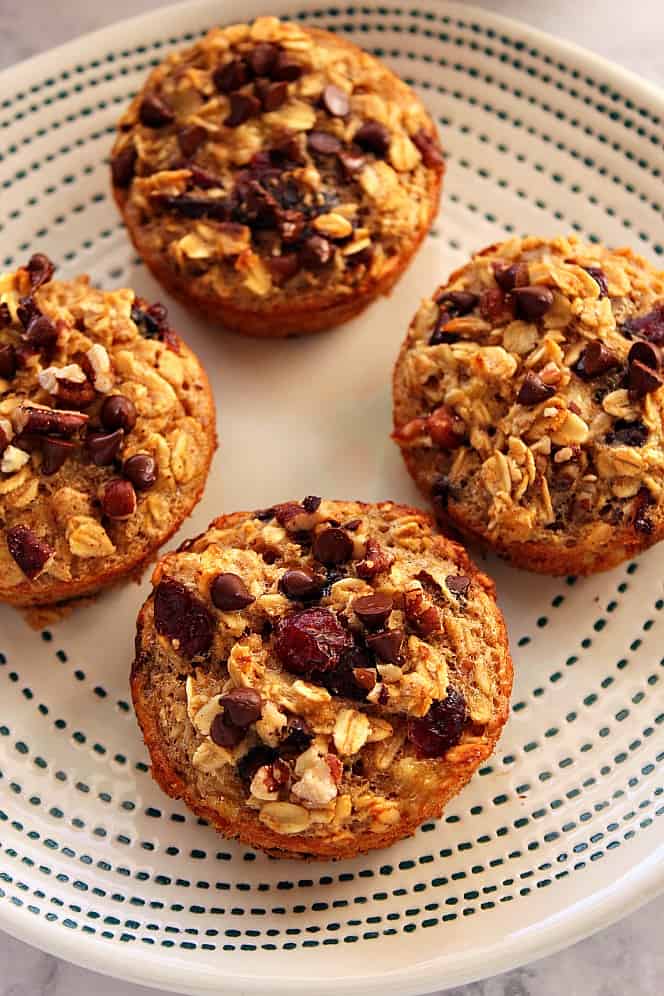 What do you do when your family is bored with oatmeal every morning? You bake it into muffin cups! These Easy Baked Oatmeal Cups are a recent family favorite. Easy to whip up, freezer-friendly, perfect for busy mornings, road trips and lunch boxes. Add your favorite oatmeal toppings into the batter and on top of each cup and enjoy these hearty and filling cups. If I don't have a batch of my Flourless Peanut Butter Blender Muffins on hand, I make these Baked Oatmeal Cups.
EASY BAKED OATMEAL CUPS
These Easy Baked Oatmeal Cups are a great way to enjoy healthy oatmeal in a fun way, baked in a muffin pan. Make a batch or two and keep for a grab-and-go snack or breakfast.