Easy Chicken Salad with Grapes, celery and cranberries, tossed with light sour cream dressing. Perfect lunch you can make ahead and enjoy served in sweet rolls.
This chicken salad is perfect for lunch, just like my Pesto Pasta Salad in a jar or Classic Waldorf Salad.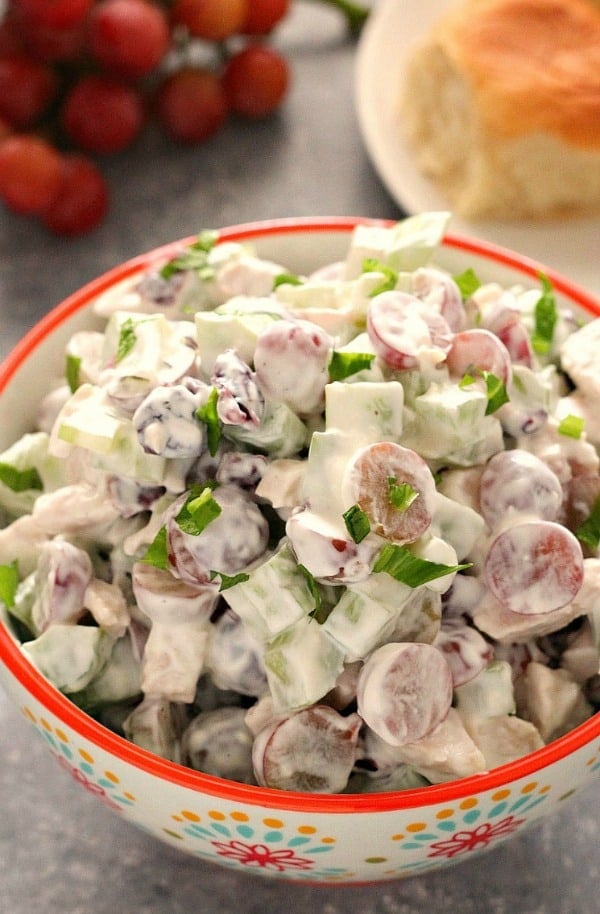 School is almost back in session and it's this time of year when us, busy parents, are looking for easy and healthy lunches for the kids as well as us. When I am not making my Ham and Cheese Tortilla Roll-Ups, I make a batch of Chicken Salad with Grapes. Chicken salad is a great idea for lunch on busy days because you can make it ahead of time. This lighter and nut-free version is healthy and delicious!