Gooey Butter Cake – the famous dessert from St. Louis, made from scratch right in your kitchen! You will love this rich and delicious treat!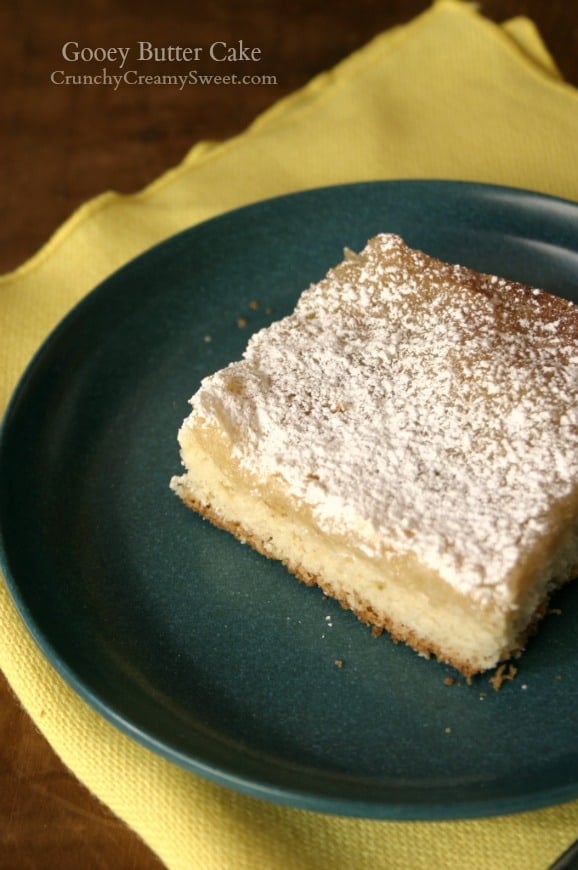 GOOEY BUTTER CAKE
This cake, ladies and gentlemen, is one of those cakes you just have to try at least once in your life. It's famous for the name and the texture. And it's absolutely delicious. How can it not be with words like "gooey" and "butter" in the name? 🙂
There is a yeast-free version of this cake and a lot of dispute of to which one is the original St.Louis version. I wanted to try the yeast-cake crust just because I was curious how will the cake bake. The bottom baked into a perfect cake-y base for the gooey buttery sweet topping.