Instant Pot Burn Message – what happens when your IP displays "burn", what is the cause, how to fix it and how to prevent it in the first place.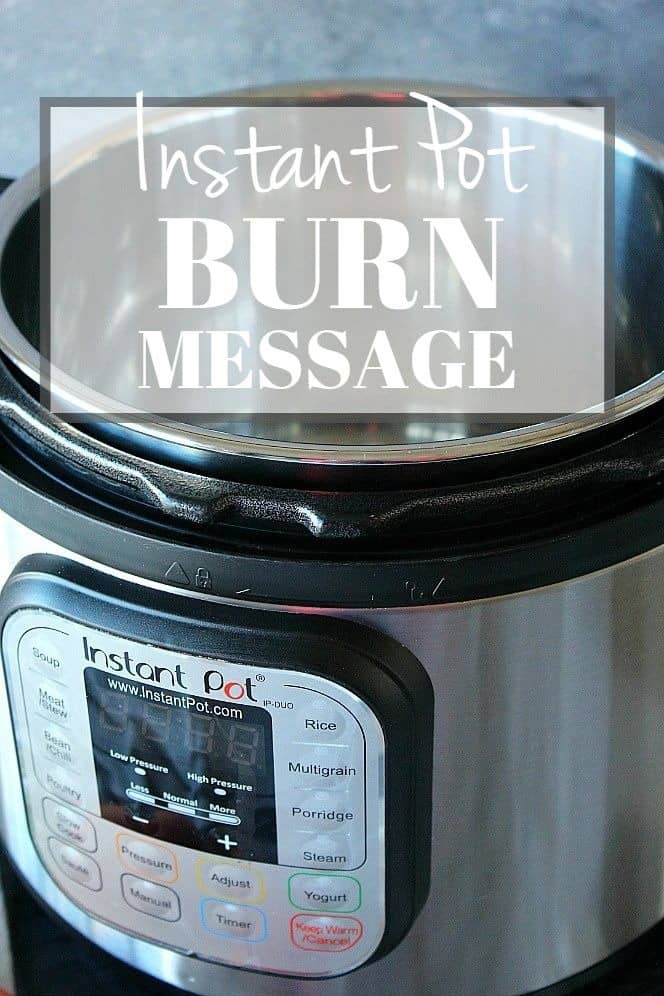 Seeing the burn message on your Instant Pot, can lead to a slight panic moment but remember: this is a smart appliance and it's just telling you that the temperature at the bottom it too high and it turned off the heating element. It gives you a chance to fix the issue.
INSTANT POT BURN MESSAGE
Chances are that while cooking pasta dishes or chili in your Instant Pot, you saw the "burn" message on the display. The most common dishes that will cause that are pasta dishes and chili because of the thick sauce. If you read my Instant Pot Guide for Beginners, you know that the Instant Pot needs a thin liquid to come to pressure so a thick tomato based sauce is not ideal and it will cause the dish to burn on the bottom.